Hi ,



Welcome back to the Jeep Newsletter for "Real" everyday Jeep Lovers. Here at 4 The Love Of Jeeps I respect all Jeep enthusiasts from the hardcore racer or competitive extreme rock crawler, to the guy or gal who simply takes pride in his/her bone stock Jeep...just because it IS a Jeep.

All Jeep models are represented...new or old, pristine or broken down, restored or in project form...and everything in-between. I love 'em all! I hope you do too, so let's start off with:


Readers Jeeps of the Month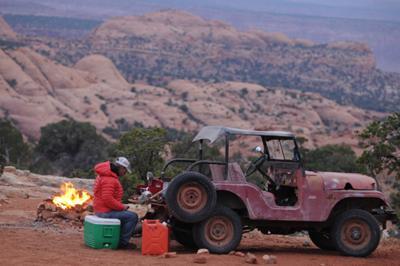 Lee from Utah and his 50 year old CJ5..Click Photo for More Info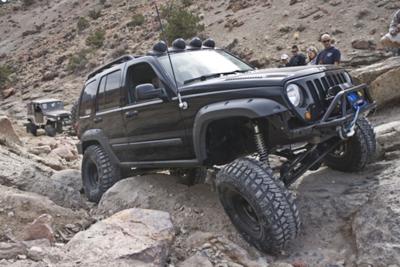 Michael's cool big black modified Jeep Liberty..Click Photo to See More Info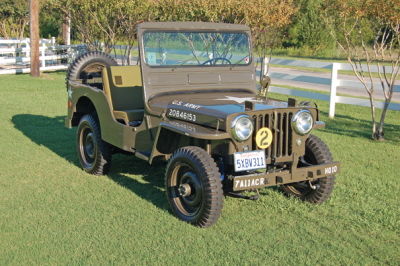 Vikram's beautifully restored CJ3A...Click the Photo for More Info
Giving Thanks!


Thanksgiving here in Texas was really nice this year. The traditional turkey and dressing proved delicious as always, with the addition of the not-so-traditional brisket and Mexican food choices (only in Texas!).

I have a lot to be thankful for, and although times are tough for many of us (economy, world affairs, job losses/cut-backs, uncertainty, etc.) we can always find many things to be grateful for..such as family, friends and loved ones. I am particularly thankful for YOU, the Jeep Community who have made this website so much fun to produce, and to those who have sent comments, questions, Jeep photos and great stories about YOUR Jeep experiences. You are most appreciated!


What's New at 4 The Love of Jeeps Headquarters


Well, if you got the last Newsletter I told you about my '87 Comanche needing a state inspection. Man I love these 4.0L engines! It passed the first go-round with flying colors.

From that inspection I realized that there are some simple tricks I have always used to increasing my odds of passing those confiscatory tax revenue producing regulations...so here are some useful tips which have always helped me.

Before an inspection try doing these at a minimum:

1) Change the oil and filters (air, oil and gas)

2) Put in new spark plugs with the appropriate gap

3) Get the motor up to peak temperature by driving around until the gauge reads at the warmest (normal) level. Even better...run on the highway at the highest legal speed..then pull into the inpection station with the engine good and warm.

4) Make sure your tires have at least the required minimum tread on each one.

5) Check all safety lighting such as headlights, parking lights, back-up lights and brake lights.

6) Check for cracked or worn windshield wiper blades and mechanisms.

7) Check the horn

8) Make sure brakes are functioning properly

By doing a simple tune-up, oil change and self-inspection you will have reduced (or eliminated) the fail rate of most emission and safety checklist items.

Oh, before I took the Comanche in for inspection I noticed a weak #1 cylinder which had fouled the spark plug over time. Even though I thought the Jeep was running okay, this cylinder was not firing completely.

When I changed the spark plugs...WOW!...there was a significant power boost and I now know why my gas mileage was lower by about 3 miles per gallon. So a little maintenance can pay big dividends.

I hope these tips help the next time you need an inspection. Each State has their own requirements, but the fundamentals remain essentially the same.


Final Run!


Don't forget to share this newsletter with your friends and family, and encourage anyone you know to send in their Jeep photo and story at one of the invitation pages listed here:

Submit Your Jeep Here

Just click on the link that best describes your ride and then follow the simple instructions.

And don't miss anything new on 4 The Love Of Jeeps website by subscribing to the RSS and Jeeps Blog feed here:

RSS/Jeeps Blog..subscribe here

As always...thanks for your support..and remember...just because you have a roll cage..doesn't mean you have to use it!

Larry

***P.S. Christmas is approaching fast. If you have a friend, relative or just want to give yourself a gift..check out one of my favorite Jeep and automotive online parts stores for the best selection and prices I have found. I know this company well and have been buying their products since they were no more than a pulp catalog..yes..BC (Before Computers). So click on the J.C Whitney banner and see what I mean. Thanks!***




Times are tough. Build a business the right way online. This is the real thing. I use it to build my website, and I am so convinced that I invite you to Contact Me and I will tell you anything you want to know..with no bull....Larry