Hi ,



Spring has finally sprung here in Texas. Warm days and cool nights! Perfect windows, sunroof or top down weather.

However, those of you who know Texas weather...with Summer coming...we'll soon have one temperature day and night...HOT!

It gets so hot here in the Summer-time that if you leave your Jeep in the direct sunlight for more than 5 minutes you will hardly be able to touch the steering wheel, or touch any bare skin to the seats without jumping straight up in the air first.

Am I complaining? No way! This is the time for Jeepin' and Creepin'...Campin' and Explorin'...grindin' and cruisin'.

Here at Jeep Lovers HQ I get some pretty awesome photos (and stories) from my website readers...so, let's take a look at some cool rides with:



Readers Jeeps of the Month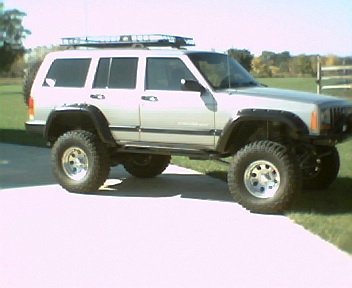 Jerry's Very Nice 2000 XJ Cherokee...Click Photo for More Info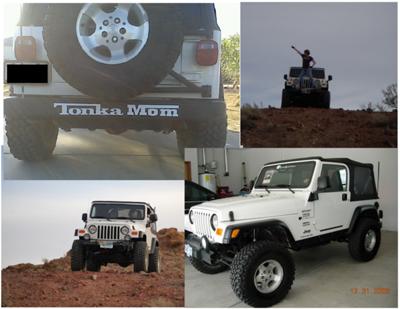 Julie's 2003 Tonka Mom Wrangler...Click Photo to See More Info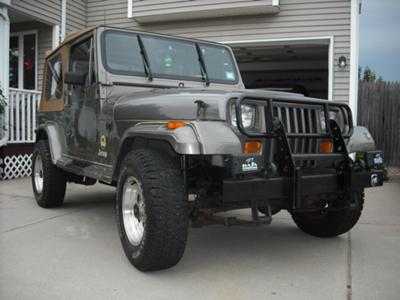 1988 Wrangler Known Only As Lulubelle...Click the Photo for More Info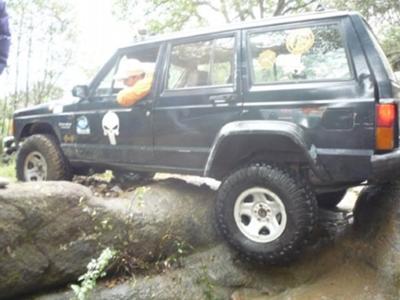 Mike's 1988 Cherokee XJ South of the Border...Click the Photo for More Info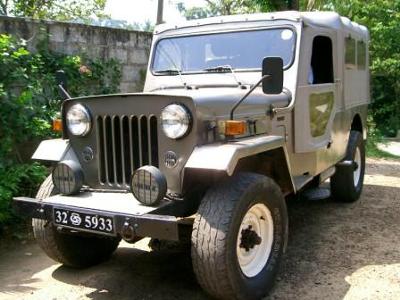 Vinoj's Proudly Owned Mahindra CJ640...Click the Photo for More!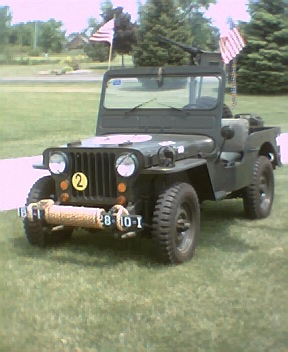 Jerry's Mostly 1944 MB...Click Photo for More!



What's New at 4 The Love of Jeeps Headquarters




Over, the last several months I have been writing an eBook which I hope will help many visitors to my website get the best possible deal on the used Jeep of their dreams.

Why "used" Jeeps?

Well, for many of us (if not most) the new Jeep models are way too expensive, and since Jeeps are what they are, we can find a pretty good rig in the used Jeep marketplace with only a fraction of the new Jeep tab.

When my eBook is published (a quick and easy download) I will notify you of the details for purchase, in case you or someone you know might be interested in a great resource highlighting most every Jeep made from 1940 to the present...especially those currently still found on the open used Jeep market.

Here is a preview of my eBook cover:


Coming Soon!



And now...your Jeep Tip of the Month:

Question: What is one of the most effective and least expensive way to improve engine performance?

Answer: By replacing your original (OE) muffler with a quality performance muffler you can expect upwards of approximately 60% of what a full cat-back system will provide, for about one-third the cost.

So, until next time...remember...Jeeps can't fly...not for very long anyway...er...without breaking...uh...you and/or the Jeep!

Be Safe!

Larry


***P.S. Don't forget to get your Jeep photo and story...new, used, beater, project or any other condition...on the Love of Jeeps website by choosing the category that best reflects your Jeep here at Submit Your Jeep...and I will consider it for the website.

Let me know what you think about anything Jeep related by contacting me anytime.

***P.S.S. Don't miss anything new on the 4 The Love Of Jeeps website by subscribing to the RSS and Jeeps Blog feed here: RSS/Jeeps Blog





Times are tough. Build a business the right way online. This is the real thing. I use it to build my website, and I am so convinced that I invite you to Contact Me and I will tell you anything you want to know..with no bull....Larry