Hi ,



Hope you are having a great Summer (or Winter, if you are in another hemisphere).

I started thinking about the name of this newsletter the other day. The "Jeep Experience", although not original seems to capture what Jeep people are all about...and understand.

Without getting too philosophical, owning a Jeep is more than...well...owning a Jeep. It is truly an "experience".

I can drive my wife's Toyota (I know...blasphemy!), and even though it gets me from point A to point B I have no warm fuzzy feelings before or afterward. It's just another car.

However, when I drive my Jeep (any Jeep) I always have a sense of something special happening. Call me crazy (and you wouldn't be the first), but I have always had this feeling ever since I first cranked up my old '53 Willys.

Yes, that Jeep nearly beat me to death, and was about as fast as a snail on tranquilizers, but I loved every minute of it.

I have owned a lot of great vehicles, but none have given me that sensation I now know as "the experience".

I hope you feel the same, 'cause we are a Jeep family, maybe a little dysfunctional at times, but a family of shared interests nonetheless.

My 4-the-Love-of-Jeeps(dot)com website is looking for Jeep Lovers (like you) all of the time to share your stories and passions about your Jeeps. While most websites and magazines display only super modified (expensive) readers Jeeps, I like to show off old projects and everything in between, including stock Jeeps of all models and years.

So, if you have a Jeep and you think it is not cool enough to be seen by people all over the world...Think Again! All Jeeps will be considered with up to 4 photos and a good simple description and story (around 120 words or more...that's not a lot).

Go here for simple instructions Your Jeep Page!, or Contact Me! for assistance if needed.


Now, Lets take a look at what other Jeep Lovers have submitted in:


Readers Jeeps of the Month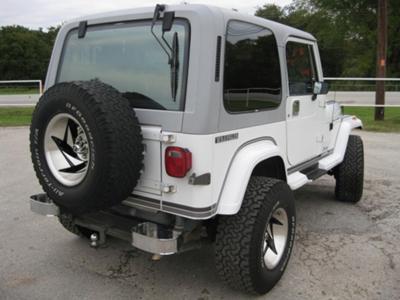 Josh's 1990 Wrangler YJ...click photo!


Edmond's 1996 Cherokee XJ Sport...click photo!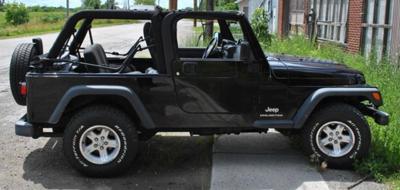 Herb's 2006 Jeep Wrangler Unlimited...click photo!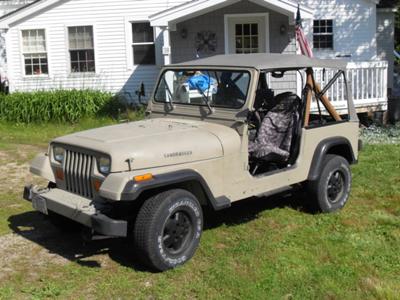 Terrance's 1987 Jeep Wrangler YJ...click photo!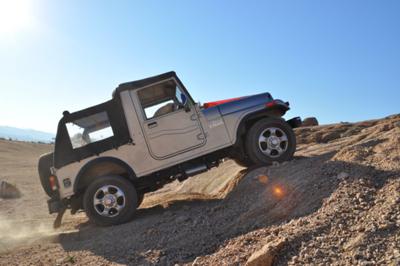 Gavin's CJ Style Mahindra Thar...click photo!



Jeep Tips of the Month


I like to think that my website is friendly and useful to all Jeep Lovers young and old, male and female, from America to all over the world.

I receive many questions from folks here, there and everywhere on my Jeep Questions and Answers page...and this gives me a chance to share information about Jeeps. And believe it or not, I learn a lot from trying to answer these questions.

Many questions are concerning specific mechanical problems, and although I make it clear that I am not a certified mechanic, some questions that disturb me the most are those involving a licensed mechanic who has taken advantage of a customer. So, I have come up with some suggestions for those who find themselves needing good mechanical advice for their Jeep repairs:

1) Find a mechanic you can trust.

2) Don't go to the first shop you see.

3) Talk to friends and family. Find out who their trusted mechanic is.

4) Don't hesitate to tell the new mechanic (who you were referred to...and by whom) that they were trusted to do good work at a fair price.

5) Make sure that the mechanic you were referred to actually does the work on your vehicle...and not some underling.

6) Get an estimate in writing...BEFORE any actual work is done. (You may have to pay for some diagnostics, but don't allow any fixes done until you have a fair estimate).

7) If possible have someone relatively knowledgeable or experienced with mechanics go with you.

8) Watch out for "up-sells" where you are told more problems were found after the work was started. Other problems can surface, but may not necessarily be at a critical need for repair.

9) After the work is done have the mechanic show you the old parts, and explain the reason why they were no longer working properly.

10) No matter who referred you to a particular mechanic, if you don't feel comfortable that you are being treated fairly...walk away...and try a different referral.

One more thing...the more you can do for yourself, and the more you learn about your Jeep, the more money you can save.

So until next time...remember this...if your mechanic doesn't have any grease under his fingernails...run to the nearest exit!

Larry


***P.S. Don't forget to get your Jeep photo and story...new, used, beater, project or any other condition...on the Love of Jeeps website by submitting yours here: Your Jeep Page...and I will consider it for the website.

Let me know what you think about anything Jeep related by contacting me anytime.

***P.S.S. Don't miss anything new on the 4 The Love Of Jeeps website by subscribing to the RSS and Jeeps Blog feed here: RSS/Jeeps Blog



---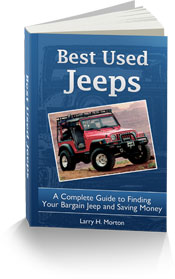 Covering Nearly Every Jeep Found In The Used Marketplace, This Easy To Follow Guide Gives Readers The Skills To Locate And Negotiate The Purchase Of A Used Jeep Of Their Dreams...and Save Hundreds of Dollars$$$

No Bull Solid Info For Jeep 'newbies' And 'veterans' Alike!

Best Used Jeeps Guide...More Info!










---
Times are tough. Build a business the right way online. This is the real thing.

I use it to build my website, and I am so convinced that I invite you to Contact Me and I will tell you anything you want to know..with no hype....Larry