Hi ,



I hope you are having lots of Jeep fun this Fall wherever you may be. To me Jeep fun can be anything from planning and dreaming about your first or next Jeep...to traversing your favorite back-country trails in your present Jeep rig.

Going one step further, I have to admit that I really enjoy working on my two Jeeps ('87 Comanche MJ and '95 Wrangler YJ). Keeping them running well and looking good makes me proud.

The newest visible addition to the red Wrangler is the removable tow bar in the photo below.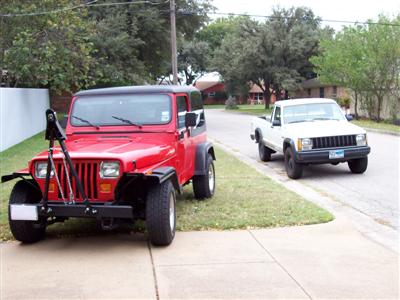 I can now run the Jeep all out with the tow bar well secured or remove it altogether...and that is a great option especially if I have a trail breakdown and need a tow home.

I usually don't go off-roading alone, so now one of my buddies can give me a tow if needed...or I can get a lift home and come back and tow the Wrangler home myself.

I like the security factor of the tow bar, especially since I hate the idea of being stranded 500 miles (or even 50 miles) away from home with the options being to fix the Jeep in an unfamiliar town...or rent a flat bed trailer...or pay for an expensive tow truck ride home.

I've also done a lot of basic maintenance on the '95 Wrangler including changing all of the gear oils in the transmission, transfer case, and differentials. There was about 15 years of crud to clean off underneath just to get to the drain and fill plugs...but thankfully all of the gears are now getting a fresh bath of 80w-90 gear lube.

Now let's take a look at our recent:


Readers Jeeps of the Month
(Find Out How to Show off Your Jeep! It's Easy!)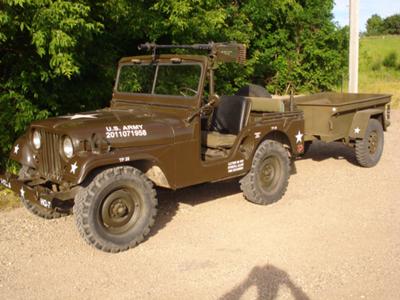 Jim's M38A1 and Trailer..(click photo for more!)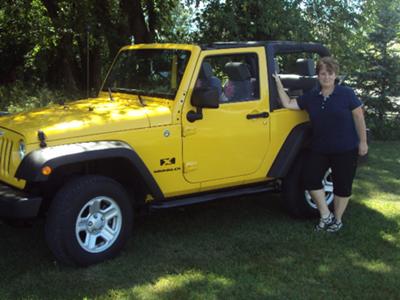 Leslie's Yellow Wrangler...(click photo for more!)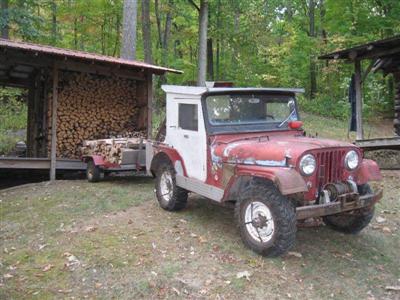 Jay's 1964 CJ5 "Old Red"...(click photo for more!)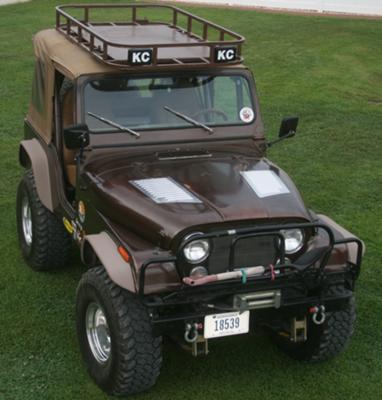 Dan's 1979 CJ5 " The Taz"...(click photo for more!)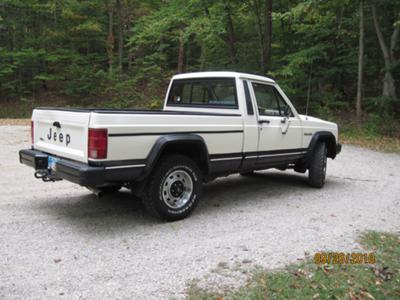 Paul's 1987 Jeep Comanche Pickup...(click photo for more!)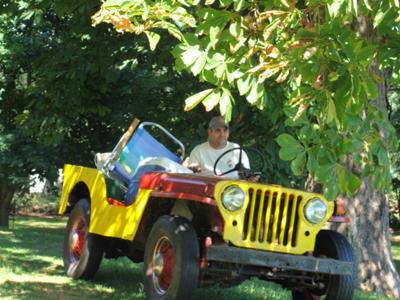 William's 1946 Willys CJ2A "Buttercup"...(click photo for more!)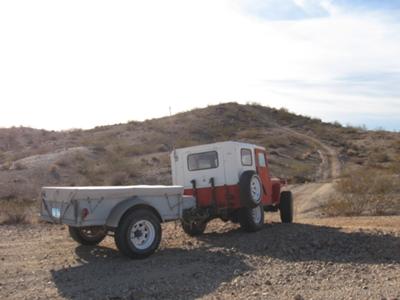 Jim's 1950 CJ3A and Trailer...(click photo for more!)



Jeep Tips of the Month


During a heavy rain a couple of weeks ago I decided to take the '87 Comanche and go pick up some parts for the '95 Wrangler. The Comanche fired up great when I left the house...but when I was leaving the parts store the battery was completely dead. Well, to make a long story short, I got the new battery and installed it while standing in the monsoon-like rain. I looked like a drowned grease-monkey before it was all over.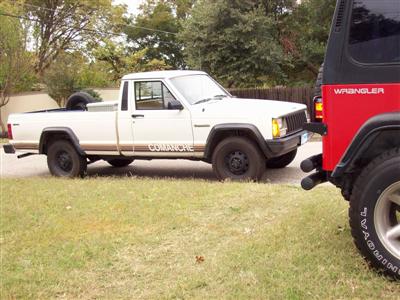 My 1987 Comanche


The moral of this story is to get your battery and alternator checked, and replaced if needed, while the weather is nice instead of taking a chance of being stranded in the cold, rain or snow.

Most big chain auto parts stores will check both your battery and your alternator, as well as any OBD codes due to system warning lights showing on your Jeep...for free!

Timely preventive care and repairs to your Jeep will save you time and money in the long run...and can eliminate a whole lot of headaches...even hypothermia or pneumonia...from exposure!!!

So until next time...this Winter remember: Don't Be a Stiff! Keep the motor running...and the heater blowing!

Larry

***God Bless Our Service Men and Women, Past, Present and Future. Freedom Is Never Free!***


***P.S. Don't forget to get your Jeep photo and story...new, used, beater, project or any other condition...on the Love of Jeeps website by submitting yours here: Your Jeep Page...and I will consider it for the website.

Let me know what you think about anything Jeep related by contacting me anytime.

***P.S.S. Don't miss anything new on the 4 The Love Of Jeeps website by subscribing to the RSS and Jeeps Blog feed here: RSS/Jeeps Blog



---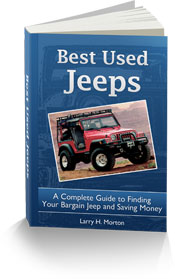 Covering Nearly Every Jeep Found In The Used Marketplace, This Easy To Follow Guide Gives Readers The Skills To Locate And Negotiate The Purchase Of A Used Jeep Of Their Dreams...and Save Hundreds of Dollars$$$

No Bull Solid Info For Jeep 'newbies' And 'veterans' Alike!

***New Special Low Price for Newsletter Subscribers (over 33% lower than the already LOW sales price)***

Best Used Jeeps Guide...More Info!










---
Times are tough. Build a business the right way online. This is the real thing.

I use it to build my website, and I am so convinced that I invite you to Contact Me and I will tell you anything you want to know..with no hype....Larry