Hi ,



Hope your Christmas was great and you got a brand new Jeep wrapped in a bow in the driveway.

Okay, we can all dream can't we? Well maybe you got something you could use for your Jeep.

I got a cool universal wrench from my daughter that will come in handy. It fits 16 different sized bolt heads (metric and SAE) all in one handle. That means it will take up less space in the old tool box on the trails.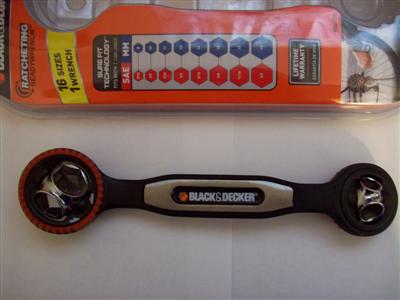 My wife gave me this great Jeep Off-Road Calendar for 2011 with the super photos of different Jeeps in action.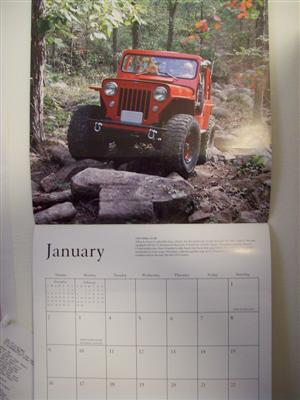 Even if you got nothing Jeep related for Christmas I hope it has been a season of joy and blessed peace for you and yours.

Now we turn to the New Year. Things are looking bright for 2011 here at the Jeep Lovers Headquarters. Even in this tough economy I am seeing folks looking for and purchasing cool bargains on some old and newer Jeeps.

More Jeep owners are doing their own maintenance and turning their own wrenches to save money. There are some good resources for the do-it-yourselfer and I will mention how to get some of them in a minute.

But first, let's take a look at:



Readers Jeeps of the Month
(Find Out How to Show off Your Jeep! It's Easy!)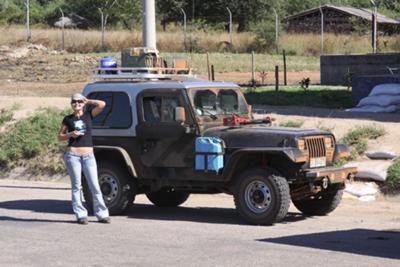 Dean's Wrangler YJ in South Africa...(click photo for more!)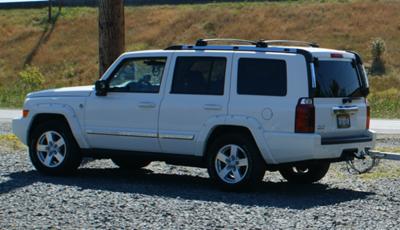 Michelle's 2006 Jeep Commander...(click photo for more!)



Allen's Jeep J2000 Pickup...(click photo for more!)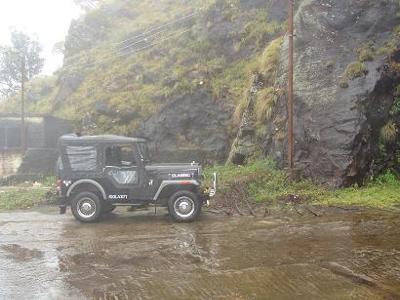 Henry's Mahindra CJ340 4x4...(click photo for more!)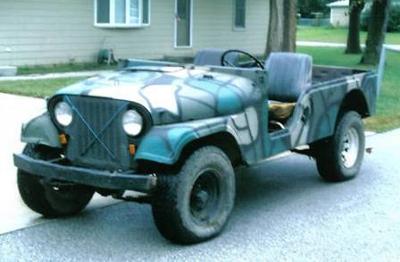 Jack's 1956 Willys CJ6...(click photo for more!)




Jeep Tips of the Month


As I stated above, many of us Jeep lovers have had to do more of our own maintenance and wrenching on our Jeeps (as well as other vehicles we may have). The economy has not been too kind to most of us, therefore we have often had to make do with what we have.

I know that there are many of you who can turn a rusted bucket of bolts into a show stopping, fire breathing, rock crawling peace of art.

Then there are those who have difficulty know which end of a screwdriver to use...but most of us fall somewhere in the middle of those two extremes.

The good news is that we are all capable of learning to do what we may have thought we couldn't do...and there is a lot of help out there available to accomplish what at first may have seemed impossible.

So, how do we find out how to help ourselves fix our Jeeps and save money in the process?

1) The first and easiest way is to buy one or all of the repair manuals available for our particular Jeep(s). These relatively inexpensive books are a life saver for doing our own repairs from basic to more advanced.

These repair manuals will easily pay for themselves (and then some) when you do your first fix without having to hire a professional mechanic.

I have at least one manual for every vehicle I have owned...and most of them are dog-eared and greasy from use. Check out some of those listed here for your application: Jeep Books and Manuals

2) The next thing to do is to enroll in one of your local non-credit community college courses on mechanics, welding, body-work, etc.

These are great no pressure, low cost courses to help you learn the skill(s) you may need, or to sharpen those you already have.

3) Finally, you can search the internet for answers to specific problems with your Jeep.

This can be good or it can be risky because there is no shortage of advice on the web. Just don't solely take any one persons suggestions, even if you trust that site or forum. Look for more than one helpful hint from several different sources before acting.

The bottom line is to learn all you can about your Jeep. Even doing a little to maintain your own ride can save hundreds and thousands of dollars in the long run.

So, don't be afraid to get your hands dirty...start turning the wrenches and cussing out the automotive engineers who designed that stupid part...or put it where you can't see it..much less reach it...!!!!

Until next time remember the immortal words of John Wayne..."Reach for them rafters Pilgrim". Okay, so I'm running out of Jeep expressions.

Larry




***Have a Blessed and Prosperous New Year...and Please Remember Our Service Men and Women in Your Prayers! You Can Help Support the Troops in Many Ways. Here are several Military Support Websites.***




***P.S. Don't forget to get your Jeep photo and story...new, used, beater, project or any other condition...on the Love of Jeeps website by submitting yours here: Your Jeep Page...and I will consider it for the website.

Let me know what you think about anything Jeep related by contacting me anytime.

***P.S.S. Don't miss anything new on the 4 The Love Of Jeeps website by subscribing to the RSS and Jeeps Blog feed here: RSS/Jeeps Blog



---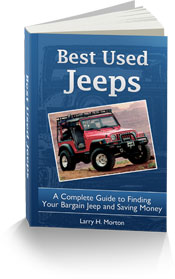 Simple to Download Ebook Covers Nearly Every Jeep Found In The Used Marketplace. The Easy To Follow Guide Will Give You The Ability To Know The Differences, Good and Bad, Between Jeeps of Almost Every Model and Year.

No Bull Solid Info For Jeep 'newbies' And 'veterans' Alike!

***Hurry! Special Low Price for Newsletter Subscribers (over 33% lower than the already LOW sales price)***

Best Used Jeeps Guide...More Info!










---
Times are tough. Build a business the right way online. This is the real thing.

I use it to build my website, and I am so convinced that I invite you to Contact Me and I will tell you anything you want to know..with no hype....Larry