1970 J-2000 Gladiator
by Allen
(Connecticut, US)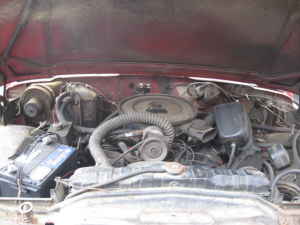 I bought this truck a couple years ago. It has the Buick 350 (runs) and has sat waiting for me to decide what I want to do with it.

I recently purchased a mig welder and have been practicing my welds thinking about this truck almost daily.

In the spring I will make my final decision if it will be a trail rig or for towing a trail rig. Chances are it will have a flatbed and get put to work on home renovation projects.

Either way I love the look of this truck and it is rare to see them around! It's a keeper!


Larry's Comment: These are tough old trucks Allen. Yours looks like a good foundation for making a trail rig, tow rig or both.

Keep us up-to-date when you start tearing into your J2000.
Join in and write your own page! It's easy to do. How? Simply click here to return to Brag on your Jeep truck 4x4!.