Hi ,



I hope you had a wonderful Christmas and started a great New Year.

Here at the Jeep Lover's HQ a few weeks before Christmas I found a great bargain (I can't resist a great bargain) on a 4" suspension lift kit for my 1995 Wrangler YJ.

It is the often controversial Rough Country kit which includes 4 leaf spring packs, 4 shocks, transfer case lowering mounts, dropped pitman arm, extended brake line brackets, longer sway bar links, trackbar drop bracket, bumpstop extensions, and all necessary hardware.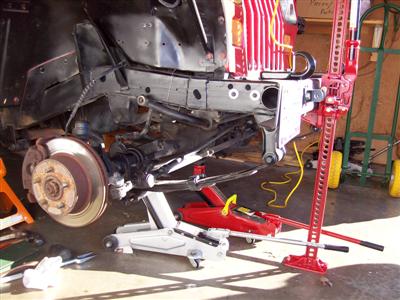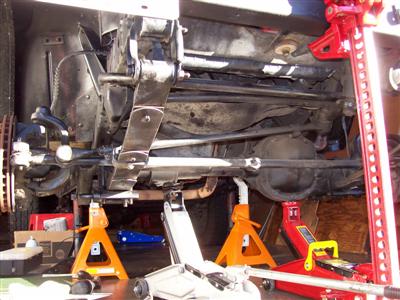 The total price was $369 with free shipping and no taxes (ordered online). I have read a lot of pros and cons about this particular lift, but I figured that for the low price, even if I had to upgrade later on I would still not be out a lot of cash. Plus, I have seen and talked to other Wrangler YJ owners on the trails and their RC lifts seem to perform well for them.

When I get everything installed and tested I will report back on how this lift kit performed for me.


Now, let's take a look at this issues...


Readers Jeeps of the Month
(Find Out How to Show off Your Jeep! It's Easy!)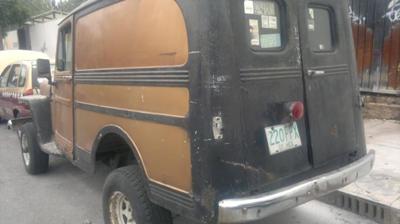 Sergio's 1961 Willys Panel Delivery Truck Project...(click photo for more!)



Terri the Canadian Jeep Girl's '97 Wrangler TJ...(click photo for more!)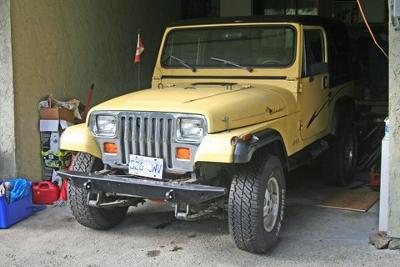 Denis' 1989 Jeep Wrangler Islander...(click photo for more!)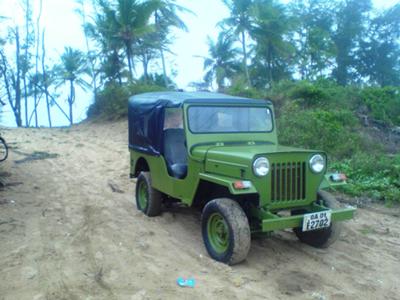 Abhir's 1983 Mahindra B275 CJ 500D...(click photo for more!)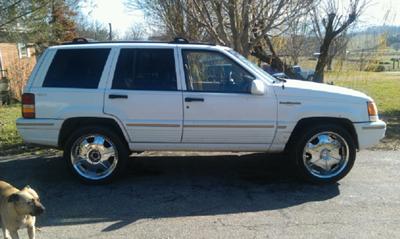 TR's 1995 Jeep Grand Cherokee 318 V8...(click photo for more!)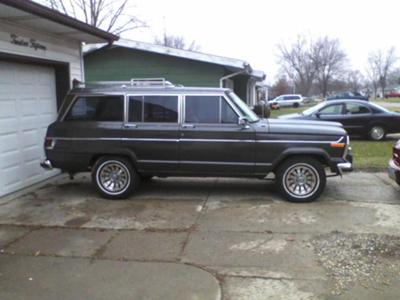 Lisa's 1978 Jeep Wagoneer (Dad's Pride and Joy)...(click photo for more!)



Jeep Tips of the Month...
Jeep Armor!
Who Needs it?


"Jeep Armor" sounds like something a medieval knight would use to dress for battle.

When you and your Jeep are confronted with a trail full of boulders, ravines, ruts, trees, cliffs and narrow passageways the idea of body armor starts to make a whole lot of sense. Protecting expensive body areas, rocker panels, differentials, transfer case, transmission, engine, steering components, and YOU will give some peace of mind under such conditions.

But if you only take your Jeep to work, school, the grocery store, the mall and some mild off roading...is all of that "protection" necessary? Is any of it necessary?

Well, some Jeep lovers just like to have a cool looking "rigged out" ride that is always prepared...kind of like the Boy Scouts. Nothing wrong with that...right? I kind of like that idea, however this "armor" thing can get pretty expensive real fast.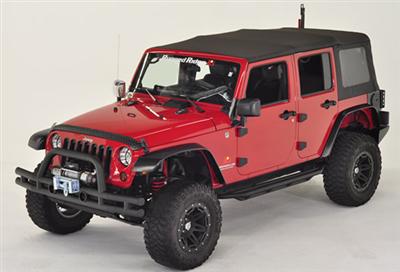 Heavy duty bumpers, rocker panel plate, quarter panel plate, fender guards, heavy duty skid plates, differential rock guards, full cage reinforced roll bars, and more can quickly drain the bank account. However, many of these additions can be the difference between leaving a trail in one piece, or having to be towed home, depending on how and where you drive your Jeep.

So, if you have a factory stock Grand Cherokee, Liberty, Patriot, Compass or Wrangler, and you don't plan to ever take it to any moderate or extreme off road trails, I suggest you save your money on Jeep armor...that is unless you just want your Jeep to look really COOL. Sample Some Examples of Jeep Armor


Jeep Trivia: The newly introduced 1997 Jeep Wrangler TJ was the first use of a coil-and link-arm suspension in a Jeep vehicle.

So, until next time remember...if your Jeep breaks, it is sad, but if you break, it is a tragedy...drive safely!


Larry




Get your Jeep's repair manual or a fun Jeep book...the cheapest Jeep book deals are at Jeep Books Plus.



***Please Remember Our Service Men and Women in Your Prayers! You Can Help Support the Troops in Many Ways. Here are several Military Support Websites.***




***P.S. Don't forget to get your Jeep photo and story...new, used, beater, project or in any other condition...on the Love of Jeeps website by submitting yours here: Your Jeep Page...and I will consider it for the website.

Let me know what you think about anything Jeep related by contacting me anytime.

***P.S.S. Don't miss anything new on the 4 The Love Of Jeeps website by subscribing to the RSS and Jeeps Blog feed here: RSS/Jeeps Blog



---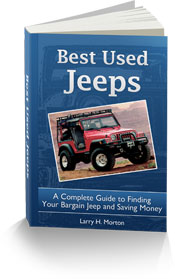 Simple to Download ebook Covers Nearly Every Jeep Found In The Used Marketplace. The Easy To Follow Guide Will Give You The Ability To Know The Differences, Good and Bad, Between Jeeps of Almost Every Model and Year.

No Bull Solid Info For Jeep 'newbies' And 'veterans' Alike!

***Hurry! Special Low Price for Newsletter Subscribers (over 33% lower than the already LOW sales price)***

Best Used Jeeps Guide...More Info!










---
Times are tough. Build a business the right way online. This is the real thing.

I use it to build my website, and I am so convinced that I invite you to Contact Me and I will tell you anything you want to know..with no hype....Larry