Canadian Jeep Girl
by Terri
(Canadian Jeep girls on Facebook)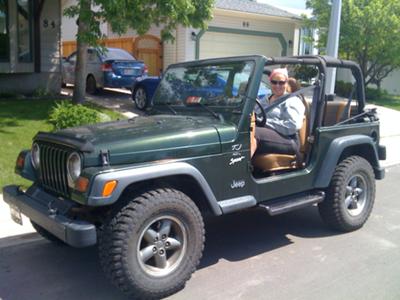 First topless run of 2011
I have loved Jeeps since I was a child. I Don't know why but I have.


What attracts me the most is the freedom! Freedom to go mudding, topless, 4x4ing or just to the grocery store!
It can be fun, practical and glamorous all in one vehicle.
Larry's Comment: Thanks for the review, Terri.

Jeep Girls are a very special bunch, and it is nice to see more of the ladies (like you) driving Wranglers, Cherokees, Grand Cherokees, Liberty's, and more.

By the way, please tell us some details about your specific Jeep, if you will, such as year, model, engine, accessories, modifications, etc. You can use the "comment" link below or contact me directly.

Jeep Lovers all over the world like to see and read about what others are driving, and especially what the ladies are driving.