Hi ,




Readers Jeeps of the Month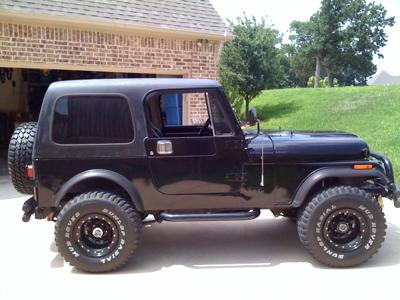 Chad's First Jeep...A Beauty of an '86 CJ7..Click Photo For More Info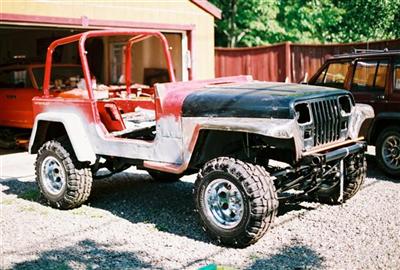 Edward's Project YJ/Willys..Click Photo For More Info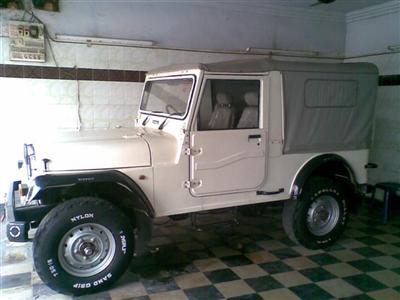 Sateesh' 2004 Mahindra MM550XD...Click Photo For More Info



Summer here in the USA is almost over, but that doesn't mean we can't still have fun with our Jeeps.

With Winter approaching we need to get our rigs ready for cold, wet, snowy, icy or generally nasty weather conditions that make us really appreciate having our tough Jeeps in the first place.

Before the weather gets too bad we need to do some pre-Winter maintenance because if you are anything like me it's no fun trying to fix anything when your hands are too numb to hold on to a wrench.

If you haven't done so already here is a brief checklist I hope you find helpful to keep you safe on or off the roads this Winter.


Do a full tune up with new plugs and ignition wires.
Do an oil change and lube job with the proper viscosities.
Make sure all fluid levels are up to standards.
Drain, flush and refill the radiator with 50/50 mix (or recommended blend) of water and anti-freeze. Also, check hoses and replace if necessary.
Check and replace windshield wiper blades if needed.
Make sure all driving lights and safety lights are functioning properly.
Check the heater now and make sure it works with no leaks...and also make sure the blower is working properly.
Check the tires for proper tread condition and replace as needed.
Fix any leaks in the soft tops, door seals and windows to reduce cold drafts and rain exposure.
Finally, fix any known problems now which make show up at the worst possible time later on.
WHAT'S NEW at 4-THE-LOVE-OF-JEEPS HEADQUARTERS?


Karl from Austria sent some interesting photos of his Jeep memorabilia as well as a great story about his love for Jeeps dating back to his Father just after World War II.

You can also read more about Karl's passion for Jeeps here.

This got me to thinking that maybe other folks have collected something interesting about Jeeps such as toys, models, emblems, logos, books, old manuals, artwork, or anything else related to Jeeps.

So, if you have anything like this lying around why not send a photo and a brief story here.

As always your Jeep photos and stories are welcomed and will be considered for placement on 4 The Love Of Jeeps.Com by choosing any of these appropriate categories.

Have questions or comments? Fire away at my Contact Me page.

And until next time remember this...any time your Jeep gives you a headache..just think..you could've been stuck with a Chevy!


Larry