Hi ,



The Jeep community is really a unique and special group of folks who share one simple thing in common...their love for Jeeps.

So...who is the typical Jeep person? Well, that's like asking who is the typical person who likes ice cream.

Jeep lovers come from all walks of life...are all different ages...male and female alike...and have as many different tastes as there are flavors of ice cream. Man, now I want some ice cream! I'll be right back.

Okay...I'm back! Reminder: Need to stock up on that chocolate fudge delight.

Seriously now...I receive a good number of diverse Jeep photos and stories from 4 The Love Of Jeeps readers like yourself. Here are a few of the most recent submissions received from those who have visited the website:



Readers Jeeps of the Month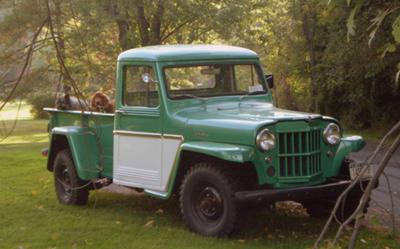 George's 1962 Willys Pickup...Click Photo for More Info


Ronald's Dream 1983 Wagoneer...Click Photo to See More Info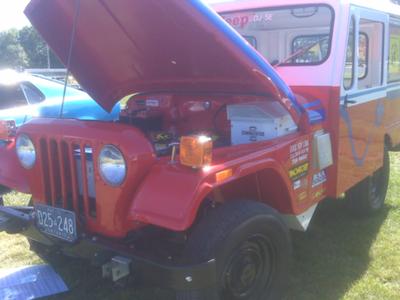 Glen's Rare 1976 All Electric Postal DJ5E...Click the Photo for More Info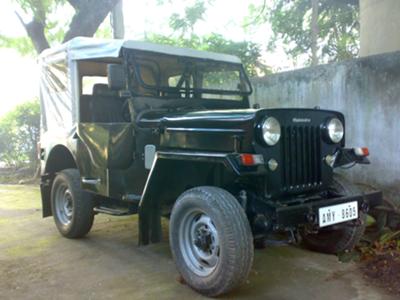 Dipanjon's 1987 Indian Mahindra CJ 340...Click the Photo for More Info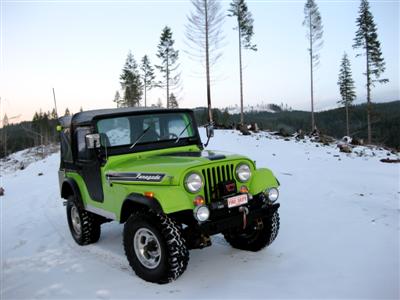 Pete's 1972 Jeep CJ5 Renegade...Click the Photo for More!



What's New at 4 The Love of Jeeps Headquarters




The biggest news is the unprecedented amount of snow we have received in this area so far this Winter.

For those of you up in the Northern regions of the globe, this is no big deal...but in North Central Texas we hardly ever see ANY snow...yet there have been 3 significant snow storms (although short and sweet) already this season.

Where is the "Global Warming"?????

Maybe I'm just a bit dense, but if anyone (scientist or otherwise) says this is still due to "Global Warming" I'm going to stick ice cubes down their pants and tell them that their shorts are on fire!

Anyway, I got the old '87 Comanche 4x4 out in the snow again during the most recent and heaviest snowfall here to date..and had a blast. The photo below was taken above the lake just on the edge of town.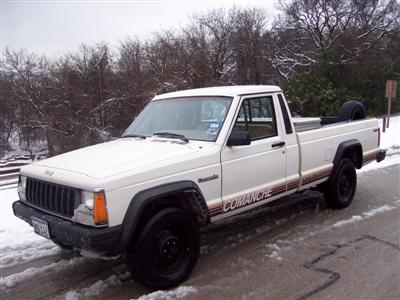 You guys who drive your rigs on ice and snow all of the time already know what I am about to say. However, those of us who don't experience these icy conditions very often need to always remember the following:

1) Forward traction in 4-wheel drive is significantly better than 2-wheel drive in ice and snow conditions, but

2) Stopping is NO DIFFERENT in 4x4 than in 2-wheel drive.

Number 2 above sounds like common sense to most of us, but you would be surprised at how many 4x4 drivers on the roads think that they can stop better than anyone else on the road...simply because they have 4-wheel drive.

It is unnerving to see guys in their 4x4's screaming down the icy/snowy roads like they are on dry pavement. That's why I like to keep a good distance from ALL drivers in these conditions...even going so far as to stay off the most traveled roads.

Anyway, the snow was fun, but I am ready for Spring and Summer. How about you? Not talking to you "Blokes" already into your sunny Australian Summer...ha!

So, in closing remember this ancient proverb..."over easy" should only refer to your egg order...not your Jeep. See ya next time and be safe!

Larry


***P.S. Don't forget to get your Jeep photo and story...new, used, beater, project or any other condition...on the Love of Jeeps website by choosing the category that best reflects your Jeep here at Submit Your Jeep...and I will consider it for the website.

Also, do you have any love for the Jeep Wrangler YJ? Check out my take on those Rectangular Headlights.

Let me know what you think about anything Jeep related by contacting me anytime.

***P.S.S. Don't miss anything new on the 4 The Love Of Jeeps website by subscribing to the RSS and Jeeps Blog feed here: RSS/Jeeps Blog





Times are tough. Build a business the right way online. This is the real thing. I use it to build my website, and I am so convinced that I invite you to Contact Me and I will tell you anything you want to know..with no bull....Larry