Hi ,



Hope you had a great Thanksgiving. We had a large family get-together and all of the Jeep family members were there...so in between stuffing our faces with turkey and dressing there was time for a little Jeep talk as well.

Now it's on to the Christmas season. My wife asked me what I wanted for Christmas this year, and I said that all I really wanted was some new seat covers for the Wrangler YJ.

I've been looking at some neoprene front seat covers online through Amazon(dot)com, but I still haven't decided which way to go on my limited budget. By the way, I have found some incredible bargains on Jeep parts and accessories through Amazon(dot)com.

I had long thought that Amazon was mostly books and such...but I was surprised at the variety of automotive gear they offered. Anyway, I've found some great deals there...and I mention one or two in the "Jeep Tips of the Month" section below.

But first...let's look at our:


Readers Jeeps of the Month
(Find Out How to Show off Your Jeep! It's Easy!)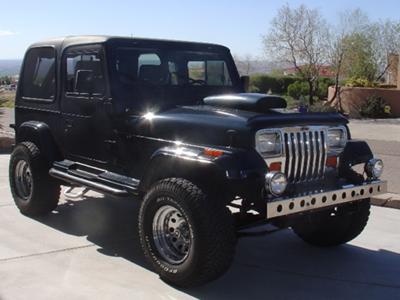 Tom's Wrangler YJ Hot Rod...(click photo for more!)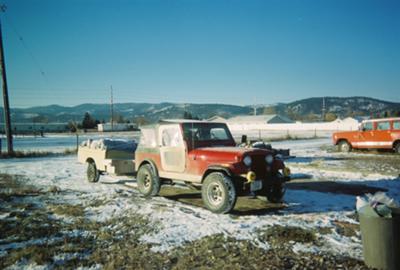 Gryphon's CJ7 Jeep Story...(click photo for more!)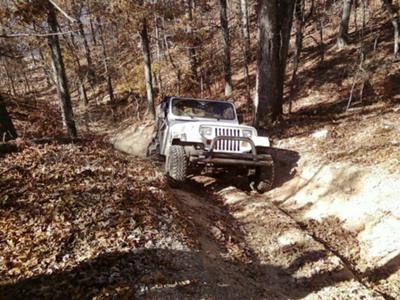 Big Dan's 1994 Wrangler YJ...(click photo for more!)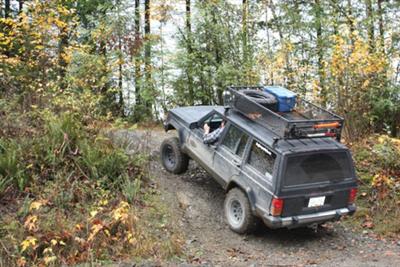 Cameron's XJ Cherokee in British Columbia...(click photo for more!)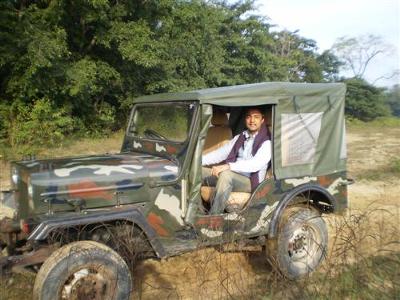 Indervir and His Grandfather's '64 Mahindra/Willys Jeep...(click photo for more!)




Jeep Tips of the Month


The factory exhaust manifold/header on many Jeep 4.0L engines is woefully weak and often succumbs to cracks and leaks. When this happens your Jeep will often not pass state emissions inspections.

Some Jeep owners opt to weld the offending crack to seal it off...which in many cases works at least for a while. However, the best way to correct a cracked leaky header is to replace it with a new aftermarket piece.

Now, there are many quality replacement manifolds including high performance headers from companies like "Gibson" which can run into the $400 to $500 range. However, most standard replacement headers cost between $150 and $250 for the part only.

When I bought my '95 Wrangler YJ the header was already cracked and at one time the previous owner had it welded.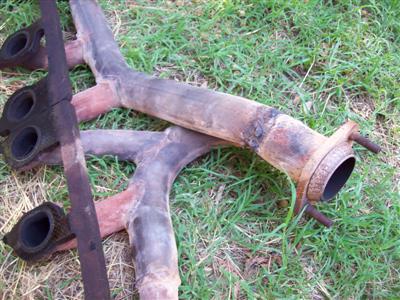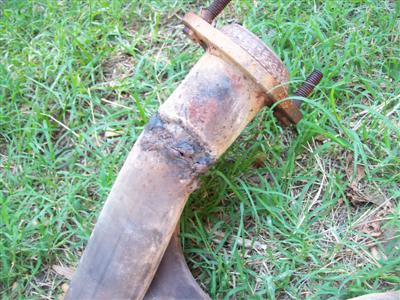 As you can see in the photos above the weld had split open and once again the header was leaking exhaust gases. The "Check Engine" light was on and I suspected it was due to the leaking exhaust header.

I shopped around for a good deal on a replacement, and finally found this one on Amazon.com:

Dorman OE Solutions Exhaust Manifold 674-196


I opted for the Free Shipping, because I was in no hurry and was happy to receive the new parts within 7 to 10 days as promised. Other faster shipping options are available for various fees.

When the new header, gasket, collector donut and mounting bolts (all included) arrived I was able to install everything with no problems due to a perfect fit. Note: If you order anything online for your Jeep make sure it is designed to fit your specific model application.

To be sure I would pass state emissions standards I went ahead and ordered a new 02 sensor (link below) which also fit perfectly on my Wrangler exhaust system:

Bosch 15704 Oxygen Sensor, OE Type Fitment


The following week my freshly muffled YJ passed inspection with flying colors...or at least without any glitches! I had done all of the work myself and saved a boat-load of money in the process.

And saving money makes me real happy!

So until next time...ask yourself this question...why were so many Jeeps named after old west cowboys and indians? Wrangler..Cherokee..Comanche..Renegade..Pioneer..Golden Eagle..Golden Hawk..Wagoneer.....?

Larry


***Have a Blessed and Peaceful Christmas...and Please Remember Our Service Men and Women in Your Prayers! You Can Help Support the Troops in Many Ways. Here are several Military Support Websites.***




***P.S. Don't forget to get your Jeep photo and story...new, used, beater, project or any other condition...on the Love of Jeeps website by submitting yours here: Your Jeep Page...and I will consider it for the website.

Let me know what you think about anything Jeep related by contacting me anytime.

***P.S.S. Don't miss anything new on the 4 The Love Of Jeeps website by subscribing to the RSS and Jeeps Blog feed here: RSS/Jeeps Blog



---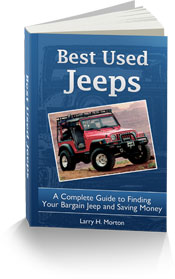 Covering Nearly Every Jeep Found In The Used Marketplace, This Easy To Follow Guide Gives Readers The Skills To Locate And Negotiate The Purchase Of A Used Jeep Of Their Dreams...and Save Hundreds of Dollars$$$

No Bull Solid Info For Jeep 'newbies' And 'veterans' Alike!

***Hurry! Special Low Price for Newsletter Subscribers (over 33% lower than the already LOW sales price)***

Best Used Jeeps Guide...More Info!










---
Times are tough. Build a business the right way online. This is the real thing.

I use it to build my website, and I am so convinced that I invite you to Contact Me and I will tell you anything you want to know..with no hype....Larry