Hi ,



If you or any loved ones were struck by any of the many disasters of late including tornadoes, floods, earthquakes or wildfires, I hope and pray that all is well.

Spring has gotten off to a rough start for many of us. For the past couple of weeks here in Texas we have had some huge wildfires, a few twisters, high winds, a lot of hail and heavy rains.

Again, I hope all is well with you and yours wherever you may be.

Progress has been slow on the Jeeps this past few months for a number of reasons that I won't bore you with. However, I will say that the Comanche front-end was recently re-aligned and is now tracking straighter after my Winter folly crashing the right front tire and wheel into a curb while playing in the snow.

I also have my '95 Wrangler YJ's transfer case in the gear shop as this newsletter is being published. The preliminary diagnosis is simple: the t-case is shot, broken, destroyed, eaten up, ruined, wiped out, worthless and essentially unrepairable.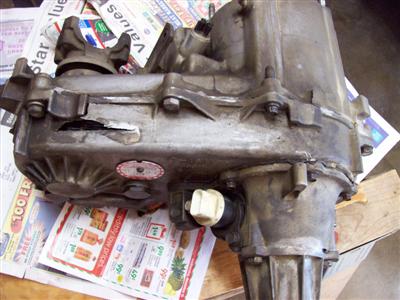 What's funny is that I drove this thing around for several months, and had tested the t-case with no evidence that anything was wrong with it...no grinding, whirring or unusual sounds at all.

I first noticed there was a problem when I had changed the t-case fluid and later noticed fluid dripping on the driveway. It was then that I crawled under the Jeep and felt the top of the case and found the 3 inch hole there (see photo).

I don't know what the previous owner did to my YJ...but I can guess it wasn't good.

Well, enough of my woes. Let's look at some of this months:


Readers Jeeps of the Month
(Find Out How to Show off Your Jeep! It's Easy!)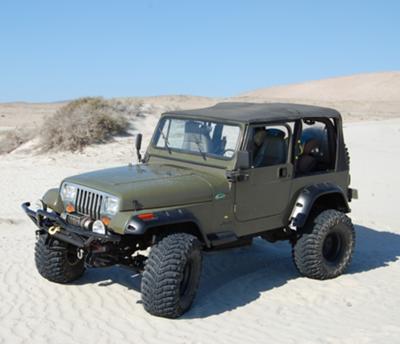 Srdjan's Modified Jeep YJ the Junkgler!...(click photo for more!)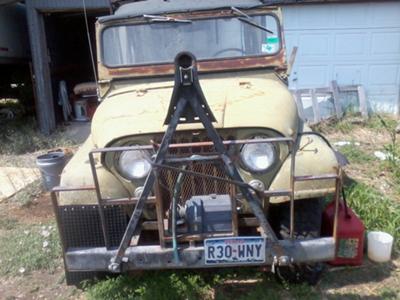 Kenn and Robbin's 1955 Jeep CJ5...(click photo for more!)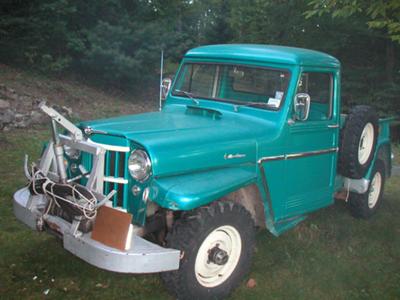 Chet Proudly Shows Off His Grandpa's 1962 Willys Pickup...(click photo for more!)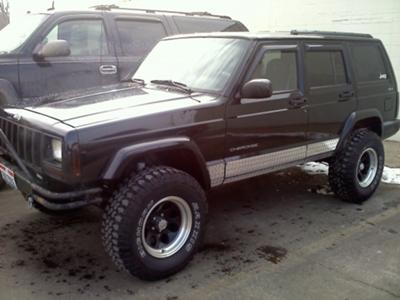 Ally's 1999 Cherokee XJ...(click photo for more!)



Jay's 1995 Wrangler YJ...(click photo for more!)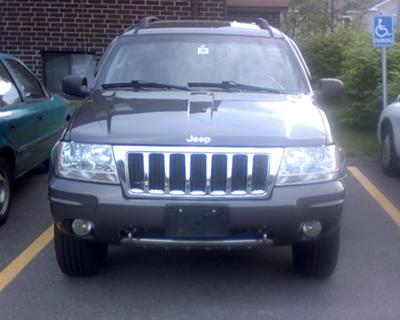 A Proud Reader's 2004 Grand Cherokee Overland...(click photo for more!)




Jeep Tips of the Month
...'Summerizing' Your Jeep!


When Winter time is near we talk about Winterizing our vehicles...so why don't we call it Summerizing our Jeeps when Summertime is upon us?...not to be confused with "summarizing" which has a whole different meaning!

Anyway, when hot weather is in our immediate future it is a good idea to do a thorough checkup and maintenance to help our rides cope with the potentially damaging heat.

A few basic places to start include:


a complete oil change and lube job using the properly recommended viscosity for hot weather driving.


a complete radiator flush and refill with the proper coolant. Be sure to check your owners manual for the listed frequency since newer vehicles have a longer cycle for recommended fluid changes.


adding or replacing recommended (or better) gear lube in your manual transmission and axles.


replacing or adding the proper fluid to your transfer case. Many of these cases require an automatic transmission fluid so read your owners or repair manual carefully.


servicing your automatic transmission with new recommended (or better) fluid, and replacing the transmission filter. Note: If you tow a trailer or put your automatic transmission under a continuous load make sure you have a transmission oil cooling system...either aftermarket of factory made.


having your A/C unit serviced and checked for leaks and function before it gets too warm outside.


replacing excessively worn tires. Also, making sure that your (good) tires are inflated properly and the wheels are balanced.


doing an engine tune-up if needed, and checking for weak or soft radiator/heater hoses. Replace as needed. It also would be an extra precaution to replace the thermostat and possibly the water pump if you plan on any extended out of town offroad trip (assuming these have not been replaced in quite a long period of time).




There's nothing sweeter than a little peace of mind knowing that our rigs are performing at their best. A little extra time and expense up front pays huge dividends in the long run.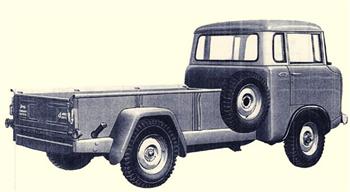 Jeep Trivia: The Jeep Forward Control (FC-170 above) is introduced as a midyear model in 1957.

So, until next time remember that if we respect others on the trail...the trail will be a better place for all of us! Now get the heck out of my way!

Larry




Get your Jeep's repair manual or a fun Jeep book...the cheapest Jeep book deals are at Jeep Books Plus.



***Please Remember Our Service Men and Women in Your Prayers! You Can Help Support the Troops in Many Ways. Here are several Military Support Websites.***




***P.S. Don't forget to get your Jeep photo and story...new, used, beater, project or in any other condition...on the Love of Jeeps website by submitting yours here: Your Jeep Page...and I will consider it for the website.

Let me know what you think about anything Jeep related by contacting me anytime.

***P.S.S. Don't miss anything new on the 4 The Love Of Jeeps website by subscribing to the RSS and Jeeps Blog feed here: RSS/Jeeps Blog



---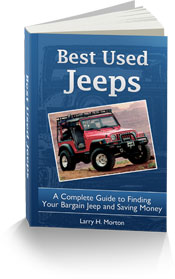 Simple to Download Ebook Covers Nearly Every Jeep Found In The Used Marketplace. The Easy To Follow Guide Will Give You The Ability To Know The Differences, Good and Bad, Between Jeeps of Almost Every Model and Year.

No Bull Solid Info For Jeep 'newbies' And 'veterans' Alike!

***Hurry! Special Low Price for Newsletter Subscribers (over 33% lower than the already LOW sales price)***

Best Used Jeeps Guide...More Info!










---
Times are tough. Build a business the right way online. This is the real thing.

I use it to build my website, and I am so convinced that I invite you to Contact Me and I will tell you anything you want to know..with no hype....Larry