Hi ,



FINALLY! We have had 3 whole days of temps below 100 degrees...the first real break in the scorching heat since the beginning of summer.

However, with no rain and severe drought conditions it seems that almost all of Texas is on fire...literally.

This past Saturday my brother-in-law Andrew and I took his '04 Wrangler Rubicon out to Bridgeport's Northwest OHV park for a Lone Star Jeep Club run. Even though we were miles from the devastating wildfires the smell of smoke was heavy in the air.

Please remember in your prayers the fire fighters, first responders and the thousands who have lost their possessions (and lives), not only in Texas, but all over the country (and World) where there have been multiple natural disasters of all kinds.

Yes, I have now joined one of the best and biggest Jeep clubs in the nation. The Lone Star Jeep Club has roughly 500 members and is open to Jeep owners only. Check out their active forum as well.

It was great to meet many of the club members and see some great Jeeps in Bridgeport this past weekend. There were roughly 40 or so Jeeps there divided up into various classes of difficulty.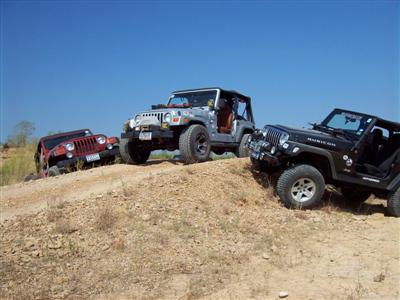 LSJC Jeeps Posing for the Cameras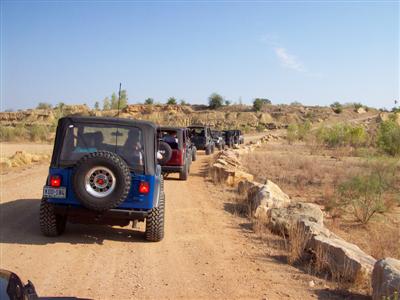 Some LSJC Jeeps Lined Up and Ready to Go!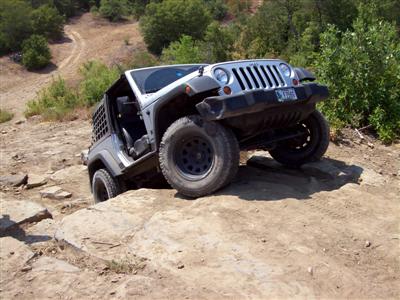 LSJC Jeep Cresting a Hill



And now let's once again take a look at our:


Readers Jeeps of the Month
(Find Out How to Show off Your Jeep! It's Easy!)


Andrew's 2004 "Black Betty" Wrangler Rubicon...(click photo for more!)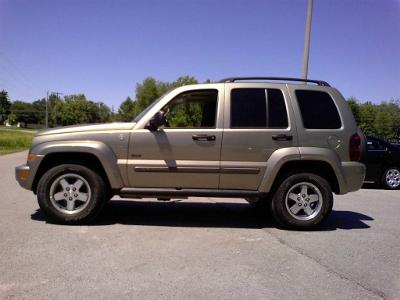 Sharron's 2007 Jeep Liberty Rocky Mountain Edition...(click photo for more!)



Rolly's 1975 Jeep CJ6...(click photo for more!)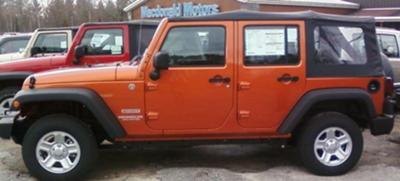 Wendy's 2011 Wrangler Unlimited...(click photo for more!)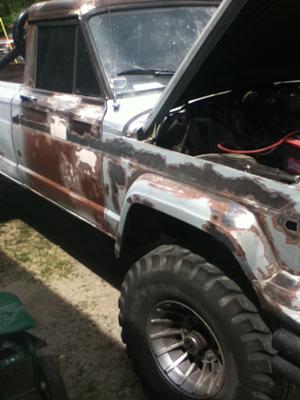 Denver's 1983 Jeep J20 Pickup Project...(click photo for more!)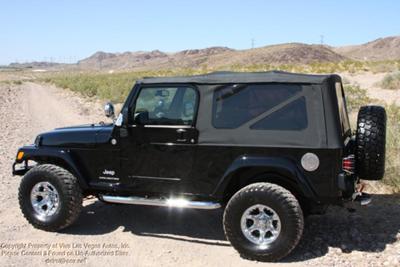 Geronimo's 2006 2 door Wrangler Unlimited...(click photo for more!)




Jeep Tips of the Month...
Recovery Aids!


Most, if not all Jeep and off road clubs require that your rig have appropriate recovery points front and rear. This is to make things safer and easier to pull you out of a situation where your Jeep may be stalled, broken, stuck in the mud, wedged between two trees or rocks, unable to crest a hill or obstacle, or God forbid flipped over.

On my '95 Wrangler I installed some heavy duty tow hooks with retainers on the front bumper (top photo), and a single D-ring in the receiver hitch (bottom photo).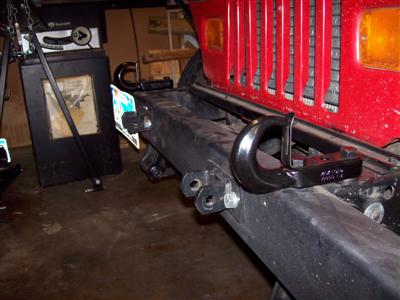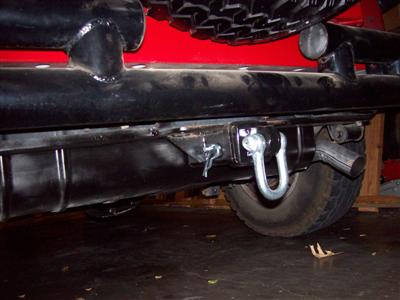 There are many types and sizes of tow hooks, d-rings, special bumpers, and receiver hitch mounted rings and hooks. These recovery pieces should be mounted on or near the main portion of the Jeep's frame to give the most strength and support for winches, tow straps and tow ropes to safely attach to.

Good recovery points are the critical difference between a quick recovery from a tight spot, to being stuck for hours or days because your fellow off roader(s) were not able to find a solid and safe place to attach onto your Jeep.

Of course you could mount a good winch on your Jeep and pull yourself out...but I'll save that for another time.

Check out the samples of recovery items available below:

Jeep Recovery Hooks and Rings

Jeep Recovery Bumpers and Accessories

Jeep Recovery Straps and Ropes


Jeep Trivia: In 1984, Jeep introduced the compact Cherokee XJ. It was the first use of a unibody frame in a 4x4 domestic truck.

So until next time, remember these classic words of wisdom: "A bank is a place that will lend you money, if you can prove that you don't need it."

Larry



Get your Jeep's repair manual or a fun Jeep book...the cheapest Jeep book deals are at Jeep Books Plus.



***Please Remember Our Service Men and Women in Your Prayers! You Can Help Support the Troops in Many Ways. Here are several Military Support Websites.***




***P.S. Don't forget to get your Jeep photo and story...new, used, beater, project or in any other condition...on the Love of Jeeps website by submitting yours here: Your Jeep Page...and I will consider it for the website.

Let me know what you think about anything Jeep related by contacting me anytime.

***P.S.S. Don't miss anything new on the 4 The Love Of Jeeps website by subscribing to the RSS and Jeeps Blog feed here: RSS/Jeeps Blog



---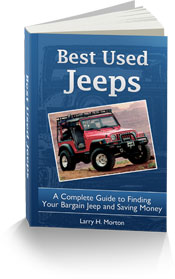 Simple to Download ebook Covers Nearly Every Jeep Found In The Used Marketplace. The Easy To Follow Guide Will Give You The Ability To Know The Differences, Good and Bad, Between Jeeps of Almost Every Model and Year.

No Bull Solid Info For Jeep 'newbies' And 'veterans' Alike!

***Hurry! Special Low Price for Newsletter Subscribers (over 33% lower than the already LOW sales price)***

Best Used Jeeps Guide...More Info!










---
Times are tough. Build a business the right way online. This is the real thing.

I use it to build my website, and I am so convinced that I invite you to Contact Me and I will tell you anything you want to know..with no hype....Larry