2007 Jeep Liberty Rocky Mountain Edition
by Sharron
(Ontario, Canada)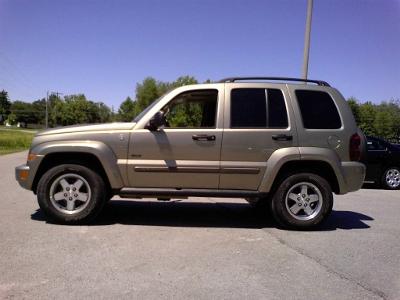 Just bought this 2 weeks ago and now my hubby is driving the 2003 Jeep Liberty Sport.

I was told by the seller that the colour is light green...hmmm...more like beige/khaki. Gave hubby the 2003 Liberty Sport and he sold the old 1998 Dodge Dakota pickup.

This 2007 came with a letter "M" on the back and no one knows what it means. I don't know the previous owner, so the mystery will probably go unsolved.


Larry's Comment: Sharron, now that I see the "M" it looks like it was probably added on as a dealer's initial or personal initial from a previous owner.

Any other ideas welcome.