Hi ,



I hope you had a terrific Thanksgiving. I have found that even in this crazy world I still have a bunch to be thankful for.

Now our thoughts turn to Christmas, which is also the season of thanksgiving. We give gifts to remind us of the ultimate gift that this season represents.

What does this have to do with Jeeps, you may ask? Well, nothing and everything. My website, 4-The-Love-Of-Jeeps(dot)com is my gift to all of you who so graciously support and follow my endeavors to share our enthusiasm for this unique and special machine called "Jeep".

As we approach the end of another year, and the beginning of a new one, I pray for you and yours to have safety, prosperity and peace in this holy season and throughout the new year.


Now let's take a look at this issue's...


Readers Jeeps of the Month
(Find Out How to Show off Your Jeep! It's Easy!)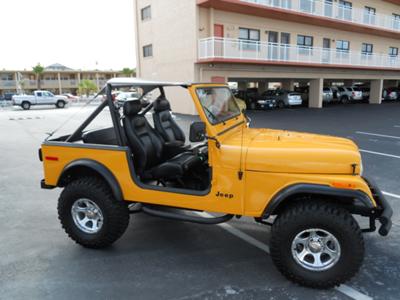 John's CJ7 Bada Bing...(click photo for more!)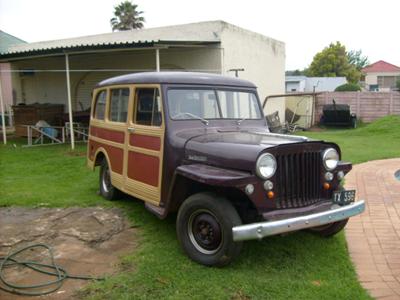 Louis (Grandfather's) 1947 Willys Station Wagon...(click photo for more!)



John's 1971 CJ5 "Money Pit"...(click photo for more!)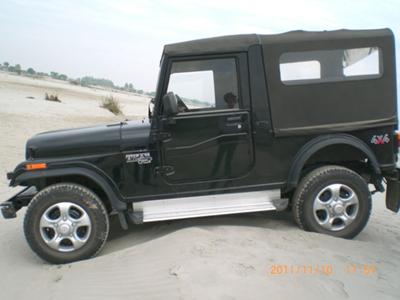 Sanjeev's Mahindra Thar CRDe 4x4...(click photo for more!)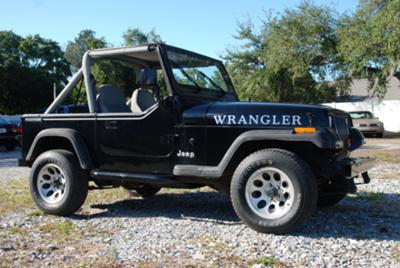 Flash the Female Jeep Fanatic's 1989 Wrangler YJ and More...(click photo for more!)



Jeep Tips of the Month...
Rockcrawling or Not?


As a Jeep owner (or future Jeep owner) do you ever feel the desire (or pressure) to take your rig through some of the most ridiculous body dinging, tire destroying, axle snapping or driveshaft twisting rocks, ruts and debris that nature can provide?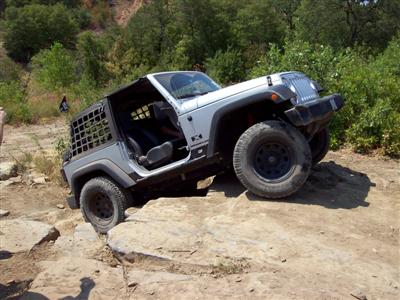 For some this is a tough question, while for others the answer is simply...why not? I admit that it is a real thrill to conquer a rocky uncertain trail, or a steep off-camber slope...but at what cost?

I don't know about you, but I don't have sponsors, or a rich uncle to replace those expensive broken parts. Nor do I want to spend endless hours piecing my Jeep back together to just take it out and break it the next time.

So, what motivates us to take these chances and risk crumpling and crippling our rigs when we could just as easily take the bunny trails (I know...snow skiing lingo)?

Okay, I think I have the answer, or at least an answer.

It's a whole lot like local auto racing, or hot-rodding. These types of auto sports are what make cars, trucks, motorcycles, and 4x4's...well, better. The average guy or gal sitting at home with little or no money will usually find a way to make their Jeep better.

It might require learning a new mechanical skill, re-building used parts, or creating something from scrap with our bare hands and a few tools, or getting help from fellow enthusiasts. What often comes from this creativity is the sheer joy of fixing or building it ourselves.

The feeling of accomplishment in knowing that you made something work for your Jeep is what keeps the Jeep badge different from most every other vehicles made.

Owning a Jeep is like being a part of history whether you choose to bash it on the boulders, run it through 3 feet of mud, explore the desert plains, or simply cruise the boulevards.

It's all about FREEDOM my friend!


Jeep Trivia: In 1953 the Jeep CJ-3B was introduced, and in late 1954 the first CJ5 became available and was designated a 1955 model.


So, until next time remember that the optimist says, "My cup runneth over, what a blessing. The pessimist says, "My cup runneth over, what a mess."

Larry



Get your Jeep's repair manual or a fun Jeep book...the cheapest Jeep book deals are at Jeep Books Plus.



***Please Remember Our Service Men and Women in Your Prayers! You Can Help Support the Troops in Many Ways. Here are several Military Support Websites.***




***P.S. Don't forget to get your Jeep photo and story...new, used, beater, project or in any other condition...on the Love of Jeeps website by submitting yours here: Your Jeep Page...and I will consider it for the website.

Let me know what you think about anything Jeep related by contacting me anytime.

***P.S.S. Don't miss anything new on the 4 The Love Of Jeeps website by subscribing to the RSS and Jeeps Blog feed here: RSS/Jeeps Blog



---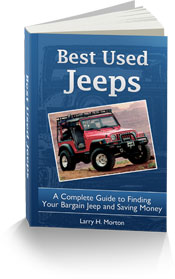 Simple to Download ebook Covers Nearly Every Jeep Found In The Used Marketplace. The Easy To Follow Guide Will Give You The Ability To Know The Differences, Good and Bad, Between Jeeps of Almost Every Model and Year.

No Bull Solid Info For Jeep 'newbies' And 'veterans' Alike!

***Hurry! Special Low Price for Newsletter Subscribers (over 33% lower than the already LOW sales price)***

Best Used Jeeps Guide...More Info!










---
Times are tough. Build a business the right way online. This is the real thing.

I use it to build my website, and I am so convinced that I invite you to Contact Me and I will tell you anything you want to know..with no hype....Larry