Hi ,



As Jeep Lovers I believe we are all in various stages of our passion for these unique icons of American ingenuity. So, now I have begun to refer to this as our levels of "Jeepology".

Take me for instance (not literally because I am happy where I'm at...thank you!)...but I have progressed through many levels of Jeepology and yet I feel that I have only scratched the surface.

Do you have the same feeling as I that when you take one step forward with your Jeep, or Jeep quest...there are a million other things you want or need to do?

For example, with the '95 Wrangler YJ I recently put a 4" suspension lift kit on, which led to the need for bigger (33x12.50x15) tires and wheels, which then led to the need for a stronger spare tire carrier, which also needed a new bumper to support the swing-out tire carrier (see Jeep Tips of the Month)...and, well you get the picture.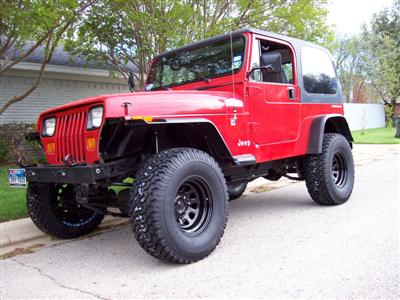 My YJ with BFG AT 33" Tires and "D" slot ProComp Wheels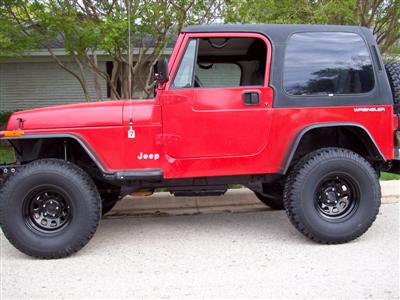 Side View!


Now, I could use a slip yoke eliminator, double cardan rear drive shaft, stronger axles, new differential gearing, better brakes, lockers...and the list goes on. Anyway, I think this is what makes "Jeepology" so much fun...planning (and saving) for the next part(s)...and looking ahead to more upgrades for this never ending project. Just ask most Jeep owners if they are 100% satisfied with their Jeep...as is. Am I wrong?



Now, let's take a look at some of our:




Readers Jeeps of the Month
(Find Out How to Show off Your Jeep! It's Easy!)


Heath's 1982 CJ7 Renegade...(click photo for more!)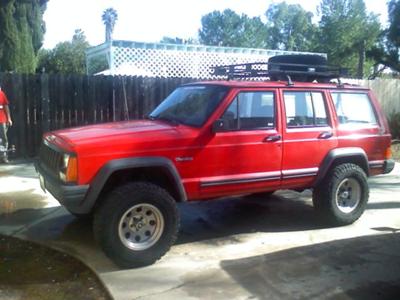 Lance's "Free" 1994 Cherokee XJ...(click photo for more!)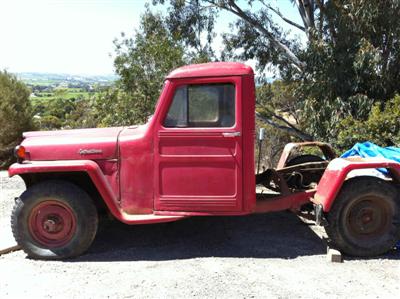 Paul's 1955(?) Australian Willys Pickup Project ...(click photo for more!)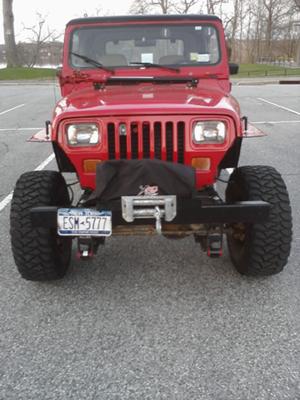 Joey's First Jeep 1988 YJ...(click photo for more!)



Robert's 1952 CJ3A Almost Military Jeep...(click photo for more!)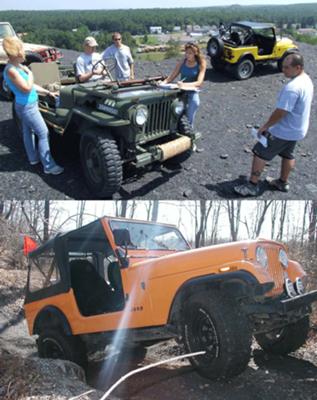 Jeep Mom Sue's 1979 CJ7...(click photo for more!)



Jeep Tips of the Month...
Bargain Rear Spare Tire Carrier and Bumper


As I mentioned above, due to going to larger new tires, I needed to beef up the rear tire carrier to handle the increases girth and weight of the new 33x12.50x15 BFG spare.

And, as always I am driven to find the best bargains I can find without sacrificing quality...and I believe I struck gold on this one.




This swing-out spare tire mount and the relatively heavy duty bumper have added a lot of character and function to my project Jeep. And, what is really a bonus is that the entire unit shipped completely assembled including the heavy duty recovery rings, and the Class II receiver hitch (welded in).

One concern, however was that even though this unit was designed to bolt on to Wranglers from 1987 through 2006 (no welding needed), mine required some mild grinding of one mounting hole to fit perfectly...a small inconvenience for such a great deal.

The lowest comparably priced unit having these same or similar features was at least $50 more expensive even before taxes and shipping/handling.

I found mine on sale at Ebay.motors.com, from a company called EAUTOGRILLES.com. Shipping was free (and still is, I believe for these bumper combinations), and tax free (in my state). Needless to say, big savings!

Also, I have no affiliation with this company other than buying the above mentioned product from them. This bumper assembly was shipped to my door promptly and efficiently. Two thumbs up!




Jeep Trivia: The Original Jeep was first made in Butler, Pennsylvania by the American Bantam Car Company...and it was said to have been designed in approximately 18 hours.



So, until next time remember that...it's okay for dogs and seals to roll over...but not your Jeep!

Larry




Get your Jeep's repair manual or a fun Jeep book...the cheapest Jeep book deals are at Jeep Books Plus.



***Please Remember Our Service Men and Women in Your Prayers! You Can Help Support the Troops in Many Ways. Here are several Military Support Websites.***




***P.S. Don't forget to get your Jeep photo and story...new, used, beater, project or in any other condition...on the Love of Jeeps website by submitting yours here: Your Jeep Page...and I will consider it for the website.

Let me know what you think about anything Jeep related by contacting me anytime.

***P.S.S. Don't miss anything new on the 4 The Love Of Jeeps website by subscribing to the RSS and Jeeps Blog feed here: RSS/Jeeps Blog



---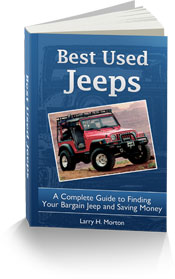 Simple to Download ebook Covers Nearly Every Jeep Found In The Used Marketplace. The Easy To Follow Guide Will Give You The Ability To Know The Differences, Good and Bad, Between Jeeps of Almost Every Model and Year.

No Bull Solid Info For Jeep 'newbies' And 'veterans' Alike!

***Hurry! Special Low Price for Newsletter Subscribers (over 33% lower than the already LOW sales price)***

Best Used Jeeps Guide...More Info!










---
Times are tough. Build a business the right way online. This is the real thing.

I use it to build my website, and I am so convinced that I invite you to Contact Me and I will tell you anything you want to know..with no hype....Larry