Hi ,



As Summer begins to wind down and Fall approaches we Jeep Lovers look forward to cooler temperatures...and in some cases "super" cooler temperatures. It seems that fixing or upgrading our Jeeps is a never ending process for many of us...especially those of us with, let's say, less than new rigs.

I don't know about you, but the cooler (not extreme) air invigorates me and often inspires me to at least want to do more work on the Jeeps. I spent a lot of hot days this Summer working on the '87 Comanche MJ pickup, and I would have enjoyed it a lot more if the temps were not over 100 degrees every day.

Anyway, I did get the Comanche projects done and the old Indian is running pretty well again. In trying to keep the costs as low as possible I quickly found out that the parts for my truck are getting harder to find and a lot more expensive than I thought they would be.


My 1987 Jeep Comanche MJ Pickup


I kept the cost as low as possible and was able to install a new Dorman Exhaust Manifold ($149.97 from Amazon), Ignition Coil ($55.99 from NAPA parts), Pickup Coil Assembly ($71.59 from NAPA parts), Oxygen Sensor ($58.49 from NAPA parts), Ignition Wires, Plugs, Cap, Rotor, Fuel Filter, set of Injector and Fuel Rail O-Rings, various gaskets and hardware.

The grand total came to roughly $450.00. On top of this however, I also had a new Catalytic Converter and Muffler installed locally for around $200...plus I found that my right front wheel was bent and had to replace it (from a salvage yard) for about $35.00 installed and balanced.

I did almost all of the labor by myself which saved a bundle, and now the '87 MJ is running better than ever. Even though the old Comanche doesn't look any different, I know the mechanicals installed are giving it a new lease on life.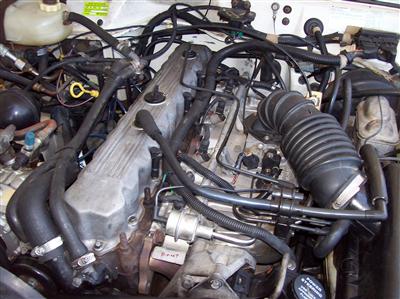 My '87 Comanche 4.0L After Repairs



Now, let's take a look at this installment of:




Your Jeep Rides, Rigs and Rebuilds!
(Find Out How to Show off Your Jeep! It's Easy!)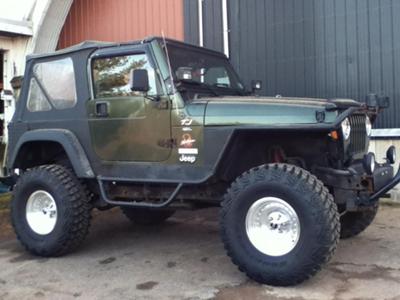 Sam's 1997 Wrangler TJ All in the Family...(click photo for more!)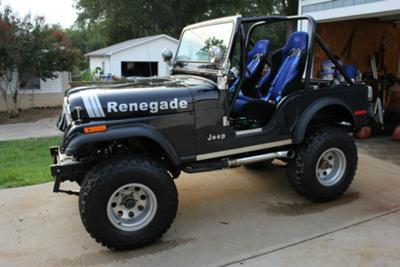 Tim's Restored '78 CJ5...(click photo for more!)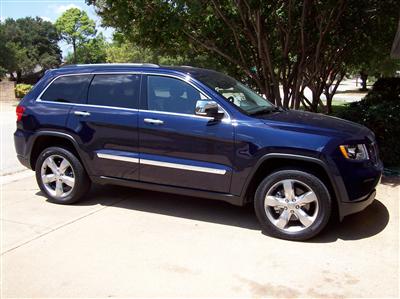 Bill's Beautiful 2012 Hemi-Powered Grand Cherokee...(click photo for more!)



Rare 1963 Jeep Fleetvan FJ in Bright Yellow...(click photo for more!)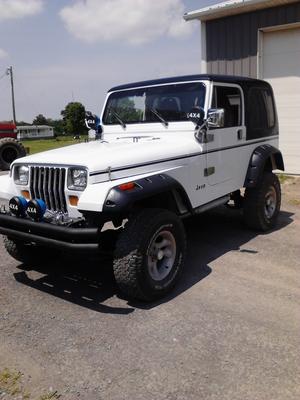 Ross and Melissa Show Off Their '88 Wrangler YJ...(click photo for more!)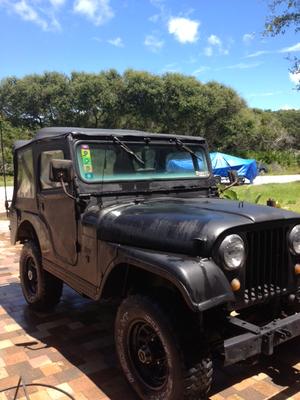 Tony Finally Get's His '66 CJ5...(click photo for more!)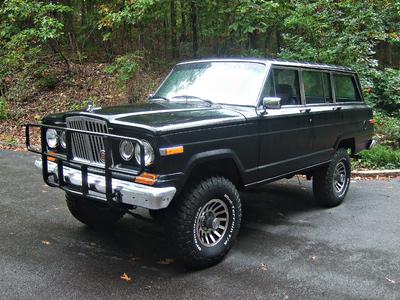 Clint's Passion Shows in His '91 Jeep Grand Wagoneer...(click photo for more!)




Jeep Talk...
Spring Over Axle Lift


"Jeep Talk" is a new feature of the Jeep Experience Newsletter. I often receive many different questions from folks all over this great country and the world regarding Jeeps of all kinds...old and new.

Although I am not a certified mechanic I like to help out other Jeep owners with any practical information that I may have learned over the years while working on my Jeeps, or from other experienced wrench turners. I don't claim to have every answer to every problem or question, however I do my best to find practical solutions if at all possible.

I recently received the following question from David regarding a Spring Over Axle conversion for his Wrangler YJ:

David Writes: I have a 1991 Jeep Wrangler YJ. I would like to lift it, but only for looks. I was wondering what affect, if any, it would have if I was to put the leaf springs on top of the axles.

My Reply: Going to a Spring-Over-Axle (SOA) set-up has some positives, but more negatives to consider. This configuration can cause serious spring wrap which means the leaf springs bow due the increased torque when accelerating. There is significant welding to cut off old and replace with new spring perches. Also, any lift over 2 or 3 inches will require some modification of the steering, transfer-case height, shift lever, shock absorbers, and other brackets and mounting points.

With your '91 YJ you could put a basic 2 to 3 inch (spring-under-axle) lift kit which will have all of the components you will need to lift your Jeep, and usually the kit will include the appropriate shocks. I used the "Rough Country" lift kit (link below) on my '95 YJ and it has been working well for me. The current price complete is $449.95 (about half the price of many lift kits):

Rough Country Lift Kit

You could also lift the body, but any more than 2" is often not recommended due to stability issues. With a 2 or 3 inch suspension lift you can usually safely put on 31" tires (no trimming), and some 32" tires with some fender trimming. Also, check with your supplier before deciding on which lift is best for your Jeep.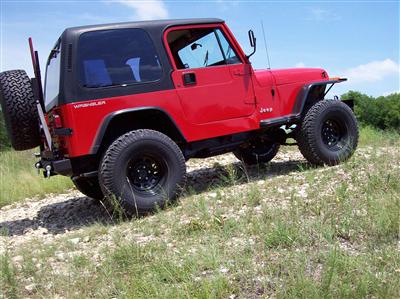 My '95 YJ with the Rough Country 4" Lift and 33" BFG Tires Installed



Jeep Trivia: The Grand Cherokee ZJ entered the market in 1993. It was available with the 4.0L straight six, or the 5.2L V8 engines. The ZJ was wider and longer than the popular Cherokee XJ, and it had more luxury options and power.



So, until next time remember this: If you start getting nose bleeds when you enter your Jeep...you know your lift is too high.

Larry



Get your Jeep's repair manual or a fun Jeep book...the cheapest Jeep book deals are at Jeep Books Plus.


***Please Remember Our Service Men and Women in Your Prayers! You Can Help Support the Troops in Many Ways. Here are several Military Support Websites.***



***P.S. Don't forget to get your Jeep photo and story...new, used, beater, project or in any other condition...on the Love of Jeeps website by submitting yours here: Your Jeep Page...and I will consider it for the website.

Let me know what you think about anything Jeep related by contacting me anytime.

***P.P.S. Don't miss anything new on the 4 The Love Of Jeeps website by subscribing to the RSS and Jeeps Blog feed here: RSS/Jeeps Blog



---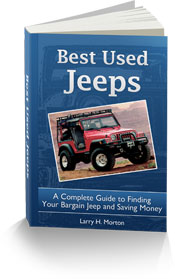 Simple to Download ebook Covers Nearly Every Jeep Found In The Used Marketplace. The Easy To Follow Guide Will Give You The Ability To Know The Differences, Good and Bad, Between Jeeps of Almost Every Model and Year.

No Bull Solid Info For Jeep 'newbies' And 'veterans' Alike!

***Hurry! Special Low Price for Newsletter Subscribers (over 33% lower than the already LOW sales price)***

Best Used Jeeps Guide...More Info!










---
Times are tough. Build a business the right way online. This is the real thing.

I use it to build my website, and I am so convinced that I invite you to Contact Me and I will tell you anything you want to know..with no hype....Larry