Hi ,



Dang! It's hot here in Texas.

It's always hot in Texas this time of year, and it makes it more uncomfortable to work on the Jeeps. I can barely see what I'm doing with the sweat waterfall cascading into my eyes from my forehead.

In a convoluted way this got me to thinking about those who do much of their own Jeep repairs and mechanical upgrades, as well as those who are not as mechanically inclined, relying on others to fix things.

It dawned on me that not all Jeep owners are "Gearheads" who love to turn a wrench when given the opportunity.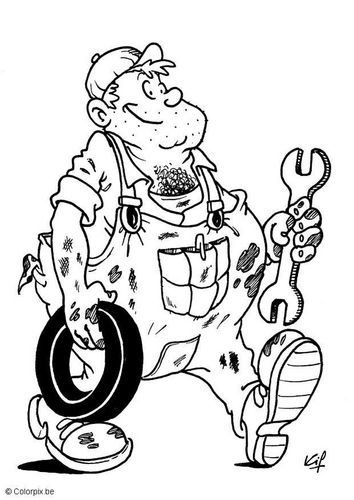 There's absolutely nothing wrong with being mechanically challenged, or just having no particular interest in sockets, 12 point boxed end wrenches, or oily greasy hands. The way I look at it is that if you can afford to pay for your Jeep repairs and upgrades by all means have at it.

In my case I was blessed many years ago to have had an older friend of the family mentor me on the many facets of auto maintenance and repairs. It helped that I was a curious young student (pest) who bugged Paul King (his name) every chance I got to ask him questions about how to fix cars of all kinds.

When I was about 10 years old, for my birthday Paul gave me my first socket set and I still use that nearly complete set today many years later.

I never became a certified mechanic and went into a totally unrelated career path, but I like to think that I am part of Paul's legacy in that he taught me how to do something so useful. So useful in fact that even though I have no specific figures to back it up I estimate that I've saved literally thousands, if not hundreds of thousands, of dollars fixing my own vehicles rather than paying the exobitant labor and parts charges of commercial mechanics.

Don't get me wrong, I have the utmost respect for professional mechanics. They have a tough and often thankless job, and I often use their services when a job is too big for me to tackle. However, I get a special thrill about making something work by my own skills and with my own oily greasy hands.

So, if you choose to pay others to fix your Jeep, that is absolutely fine...but you might try to save some cash by at least doing your own maintenance. After all, that extra cash savings could possibly get you into a more aggressive tire, a winch, or some body armor you've been looking for.

To try and pay it forward I'm here to help if I can, so shoot me your Jeep questions and I'll do my best to help you get some answers.

By the way, Paul King passed away several years ago, and I would just like to say...Thanks and God Bless you, Paul.


Now let's take a look at several reader's Jeeps this month focusing on the long standing Grand Cherokee (since 1993):


Your Jeep Rides, Rigs and Rebuilds!
(Find Out How to Show off Your Jeep! It's Easy!)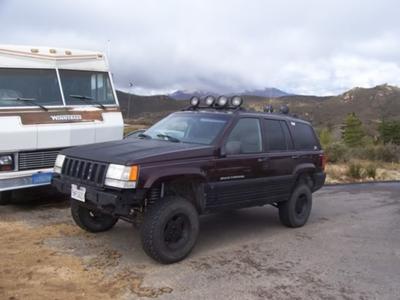 Keith's 1994 Grand Cherokee ZJ...(click photo for more!)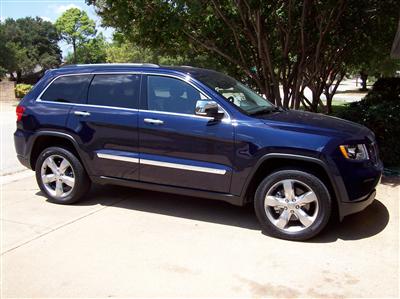 Bill's 2012 Grand Cherokee Limited...(click photo for more!)



Chris' 1999 Propane Powered Grand...(click photo for more!)



Walid's 1995 Grand Cherokee Orvis Edition...(click photo for more!)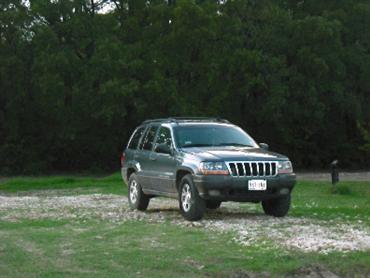 Amanda's 2001 Grand Cherokee...(click photo for more!)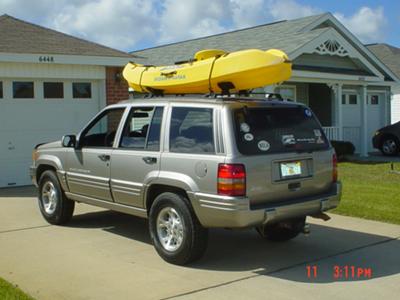 Conor's 1998 Grand Cherokee...(click photo for more!)



Jeep Tip of the Month...
Swapping in Non-original Parts


I recently had a shop swap out the poorly made original stock Peugeot 5-speed manual transmission in my Jeep Comanche MJ pickup for a better quality Aisin-Warner AX-15 5-speed manual from a 1998 Wrangler.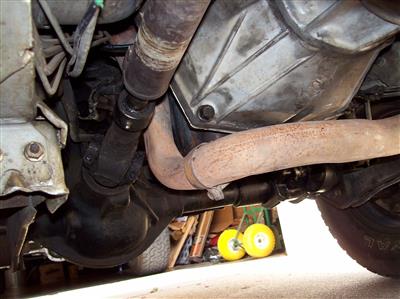 What prompted me to do this swap was the simple fact that the French Peugeot tranny and clutch assembly was such a very bad design to begin with. On top of that the clutch slave cylinder mechanism was mounted inside the bell housing which required a complete removal of the transfer case, transmission, and bell-housing just to replace a simple faulty slave cylinder.

The later AX-15 transmission and clutch assembly has a simple "external" slave cylinder which could easily be replaced in an hour or less with simple hand tools, and none of the hassle of removing the entire drive train (like the Peugeot unit).

Now I have a better transmission and clutch assembly which will be many times easier to maintain.

So, what's the "tip"?

The tip is that any time you replace a major original part with another dissimilar part, there will usually be a number of "bugs" to work out before things function and fit properly.

In my case finding a pilot bushing for the different sized input shaft from the AX-15 transmission to fit my existing flywheel proved to be a hassle, but was finally accomplished. Then, the input shaft coming from my original transfer case had to be converted from a 21-spline shaft to a 23-spline shaft to work with the AX-15 tranny.

A custom transfer case shifter and bracket had to be fabricated, the transmission cross-member required modification, and the tranny and t-case were lowered about 1 inch to have better clearances.

So, now everything is working perfectly, right? Unfortunately, there are a few more bugs to exterminate, but I will be doing these myself...especially since this setup is a lot easier to work on than the original French piece of junk.


Jeep Trivia: The first Jeep product offered with the Continuous Variable Trans-axle (CVT) was the Jeep Compass.


Your Thoughts: There seems to be a ton of news recently regarding Jeeps, new and old. Give us your opinion on anything about Jeeps in the news, or just share your own opinions about the direction of the Jeep brand.

Jeep News and Views



So until next time remember, if your old Jeep isn't leaking...it must be empty

Larry



Sell Your Jeep Here



Get your Jeep's repair manual or a fun Jeep book...the cheapest Jeep book deals are at Jeep Books Plus.



***Please Remember Our Service Men and Women in Your Prayers! You Can Help Support the Troops in Many Ways. Here are several Military Support Websites.***




***P.S. Don't forget to get your Jeep photo and story...new, used, beater, project or in any other condition...on the Love of Jeeps website by submitting yours here: Your Jeep Page...and I will consider it for the website.

Let me know what you think about anything Jeep related by contacting me anytime.

***P.P.S. Don't miss anything new on the 4 The Love Of Jeeps website by subscribing to the RSS and Jeeps Blog feed here: RSS/Jeeps Blog



---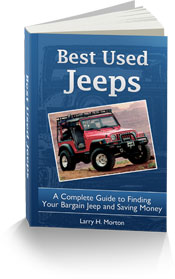 Simple to Download ebook Covers Nearly Every Jeep Found In The Used Marketplace. The Easy To Follow Guide Will Give You The Ability To Know The Differences, Good and Bad, Between Jeeps of Almost Every Model and Year.

No Bull Solid Info For Jeep 'newbies' And 'veterans' Alike!

***Hurry! Special Low Price for Newsletter Subscribers (over 33% lower than the already LOW sales price)***

Best Used Jeeps Guide...More Info!










---
Times are tough. Build a business the right way online. This is the real thing.

I use it to build my website, and I am so convinced that I invite you to Contact Me and I will tell you anything you want to know..with no hype....Larry