Grand Cherokee, Finally!
by Chris Wood
(Dorset, United Kingdon)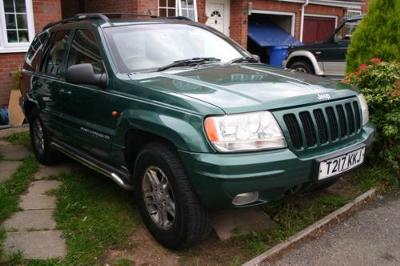 I always wanted a Jeep. But, the price of fuel here in the UK and the few miles per gallon that most Grand Cherokees offered made it not a reality, until recently!

I have owned Land Rovers, Mitsubishi's, Isuzu's, Chevrolet's and Ford 4 x 4s. They all did what they were meant to do and were all very reliable.

Then I found my 1999 Grand Cherokee V8. It was what I had been looking for, and also has an LPG conversion. Economical, well almost and with LPG being relatively cheap, it is a car I can use every day.

I have had do do some work to it, a new LPG harness for starters, then new brake discs, pads and calipers all around, plus a service, and still some electrical stuff inside, but it's getting there.

It's quick, smooth, big, green and we have called it GUS!


Larry's Comment: Chris...Nice looking Grand Cherokee (GUS)! How is the LPG (Liquid Propane Gas) system on performance, mileage and convenience?

What modifications were required to convert to LPG? Pros and cons?

This may be a good option for other less than efficient Jeeps.