Sell Your Jeep
As a valued subscriber you can now advertise and (hopefully) sell your Jeep by placing a free ad on The Jeep Experience newsletter.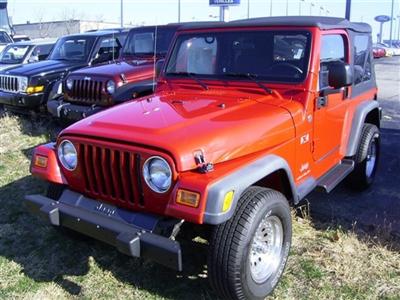 Simply follow the directions exactly below and your ad will be considered for the next edition of the newsletter.
Do You Have a Jeep For Sale?
It may be added to the Jeep Experience Newsletter as a free service for subscribers.

This newsletter is published monthly with a few exceptions. Your free ad must include:

1) at least one, but up to 4 good photos,
2) detailed description of your Jeep's condition, upgrades, mileage, etc.
3) include an asking price,
4) must include your general location, a valid email address, and/or phone number.

Disclaimer:Neither the Jeep Experience Newsletter nor 4-The-Love-of-Jeeps.com is responsible for any negotiations, validity of an ad, or accuracy presented by sellers or potential buyers.

Ads submitted without the required information listed above will not be published.
Samples of Previous Jeep Ads
Click below to see samples of Jeep ads presented in the Jeep Experience Newsletter.

For Sale: 1987 Jeep Comanche 2wd Not rated yet
I enjoyed looking at a lot of the Jeeps on the websites. I just acquired this Jeep and, as agreed to by its previous owner, I'd sell it to a Jeep …