Hi ,



Wow! It's November already and my thoughts are turning to the upcoming celebrations of Thanksgiving, Christmas and the New Year. It should be a great season for family and fun, but we also need to remember those who are not able to be with family and friends for now. Those serving in the military, family members far away and friends/loved ones are in our prayers during this time of reflection and hope.

Here at the Jeep Lover's Headquarters, this past October has been busy with offroad activity. Our Jeep club (Lone Star Jeep Club) had two Jeep fun runs which I had the pleasure of riding shotgun in my brother-in-law Andrew's '04 Rubicon on both club runs.

The first run (10-15-11) was located in Gilmer, Texas at the Barnwell Mountain OHV Park. This is a large area with many levels of trail difficulty, as well as some pretty East Texas scenery.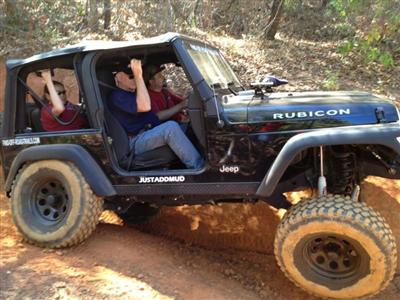 Andrew and his '04 Rubicon wheeling at Barnwell Mountain with Ashley in back and me up front


The second run (10-29-11) took place at one of the new OHV parks located in Tolar, Texas just SW of Granbury. Nice countryside with easy to moderate trails (for the moment). The park is being developed and new trails are being blazed as you read this. Again there is some pretty Texas scenery there also...but I am biased when it comes to Texas landscape.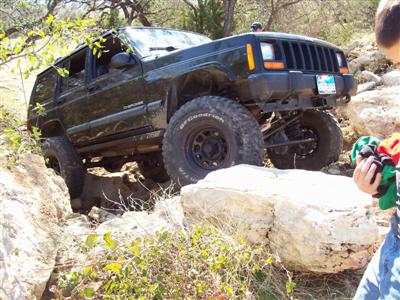 Nice Cherokee XJ Off Roading at Tolar, Tx Park


Now, let's take a look at this issue's...


Readers Jeeps of the Month
(Find Out How to Show off Your Jeep! It's Easy!)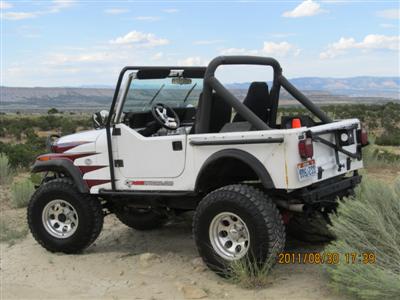 Kristin's 1985 Jeep CJ7...(click photo for more!)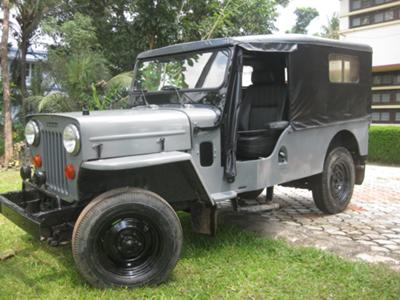 Mathai's 1981 Mahindra 560-D...(click photo for more!)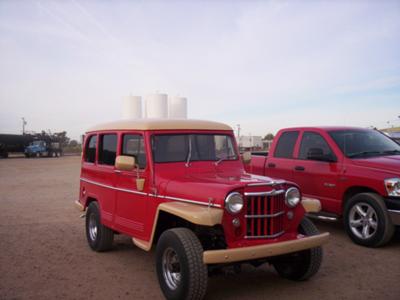 Paul's 1958 Willys Waqon...(click photo for more!)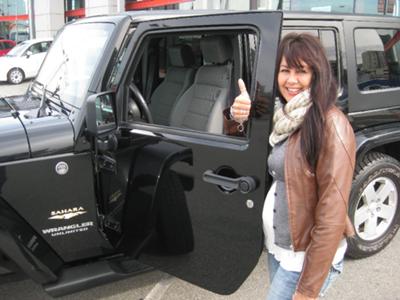 Nohra-Cecelia's Wrangler JK Unlimited...(click photo for more!)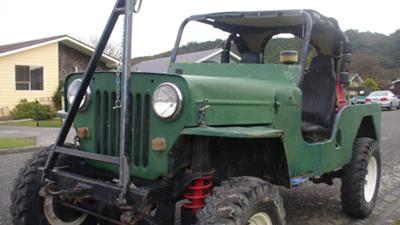 Justin's 1973 Mahindra CJ4...(click photo for more!)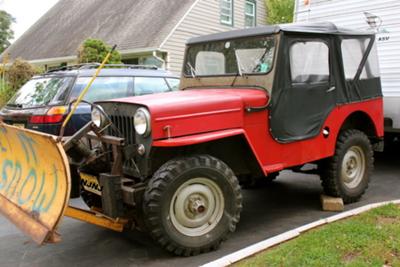 Chris' 1955 Jeep Willys CJ3B...(click photo for more!)




Jeep Tips of the Month...
Wrangler vs. Cherokee XJ


I don't think anything I say here will change the minds of die-hard Wrangler owners...or passionate Cherokee XJ owners either. However, there are significant differences both good and not so good with each of these models.

To keep this simple I'll give you some brief pros and cons of each Jeep, on the pavement and off.

First the Wrangler (YJ and TJ only for this comparison).

Wrangler (On Pavement):

1) Easier to park than a Cherokee (shorter wheelbase)

2) Easier to find in a crowded parking lot.

3) Has the WOW factor. Looks cooler going down the road.

Wrangler (Off Road):

1) The Wrangler can negotiate smaller, tighter and snakier (is that a word?) trails.

2) Can run with the top down and doors off without having to do any significant modifications.

3) Has the WOW factor. Looks cooler going down the trail.


Cherokee XJ (On Pavement):

1) Much more comfortable interior and ride.

2) Much more interior space for family, gear and long highway trips.

3) Much less wind noise and chance for leaks from rain or wind.

Cherokee XJ (Off Road):

1) Not quite as nimble as the Wrangler, but can be set up to do almost everything a Wrangler can do on the trails.

2) Much more comfortable on rough trails.

3) More space for passengers and gear, and more secure from the outside elements

So there you have it in a nutshell. Which Jeep is best? Dumb question, huh? Obviously if you drive either Jeep and are happy with it, then it is best for you.

As for me...I would have one of each...and I practically do, having my '95 Wrangler YJ, and my MJ Comanche pickup, which is on same platform (for the most part) as the Cherokee XJ.

Jeep Trivia: The Jeep Grand Cherokee WJ was introduced in 1999 as a replacement for the successful GC ZJ. The WJ featured an optional 4.7L V8 engine with an overhead camshaft.

So, until next time remember that Thanksgiving is a time to eat turkey...not to be one!

Larry


Get your Jeep's repair manual or a fun Jeep book...the cheapest Jeep book deals are at Jeep Books Plus.



***Please Remember Our Service Men and Women in Your Prayers! You Can Help Support the Troops in Many Ways. Here are several Military Support Websites.***




***P.S. Don't forget to get your Jeep photo and story...new, used, beater, project or in any other condition...on the Love of Jeeps website by submitting yours here: Your Jeep Page...and I will consider it for the website.

Let me know what you think about anything Jeep related by contacting me anytime.

***P.S.S. Don't miss anything new on the 4 The Love Of Jeeps website by subscribing to the RSS and Jeeps Blog feed here: RSS/Jeeps Blog



---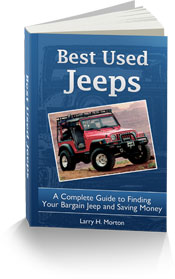 Simple to Download ebook Covers Nearly Every Jeep Found In The Used Marketplace. The Easy To Follow Guide Will Give You The Ability To Know The Differences, Good and Bad, Between Jeeps of Almost Every Model and Year.

No Bull Solid Info For Jeep 'newbies' And 'veterans' Alike!

***Hurry! Special Low Price for Newsletter Subscribers (over 33% lower than the already LOW sales price)***

Best Used Jeeps Guide...More Info!










---
Times are tough. Build a business the right way online. This is the real thing.

I use it to build my website, and I am so convinced that I invite you to Contact Me and I will tell you anything you want to know..with no hype....Larry