1981 Mahindra 560 D LONG CHASSIS JEEP
by Mathai Varkey
(Anchal .Kerala .India)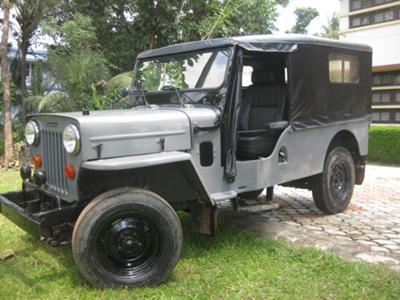 I own this Mahindra Jeep since 1981 and want to modify it by installing a new Mahindra Major 2008 Engine and transmission . I am uploading the photos so that you can provide me with your best suggestions.


It now holds a completely overhauled engine Perkins 4 /Walchand Cooper engine (original installation) and a 3+1 Manual transmission, which is very noisy and is not comfortable to my ears.
I would prefer a very silent engine and transmission, with a compatible differential and braking system in place.
Will a Toyota qualis Diesel engine and transmission help? I don't intent to carry any heavy load and will be used exclusively for traveling purpose only .
Appreciate your suggestions and ideas.
Larry's Comment: Okay all of you Mahindra experts out there. Any advice for Mathai? Comment below.