Hi ,



Most Jeep Lovers know about the Wrangler's, CJ's, Cherokee's, and Grand Cherokee's over the years, but there are a number of great Jeeps from the past that are becoming as rare as snow in Florida.

I'm talking about the Wagoneers, Jeepsters, Station Wagons, and Full Sized J-series pickup trucks...among others. Many of these great old Jeeps from the past have been sent to the crusher, picked clean in a salvage yard, or are rusting beyond recognition in someone's field or barn.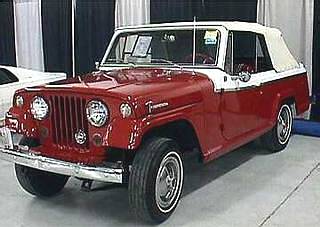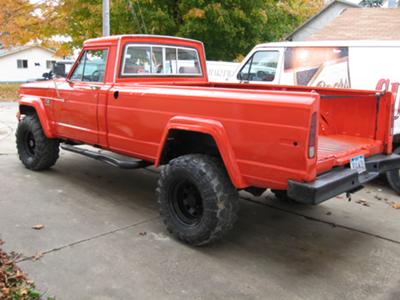 If you are fortunate enough to see some of these really cool Jeeps restored and being used as daily drivers, work vehicles, boulevard cruisers or even off road rigs, they will definitely stand out from the crowd of modern day trucks and SUV's.

We need to preserve these icons of history just as much as the Willys, Kaiser, AMC and Chrysler CJ's, early Wranglers and the original military MA/MB classics.

So if you are looking for a restoration project, or a driver rebuild, consider saving a Jeep Wagoneer, Station Wagon, J-series Pickup, Jeepster, Forward Control or early Willys Pickup...and know that you are preserving a piece of history.


Now, lets take a look at some of our:


Readers Jeeps of the Month
(Find Out How to Show off Your Jeep! It's Easy!)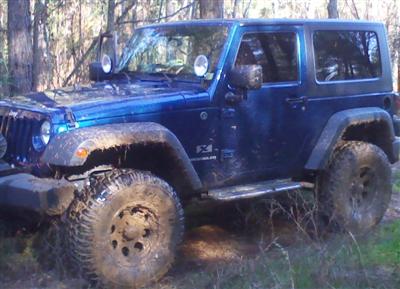 Kirk and Shellie's 2009 Wrangler Named 'Ol Blue...(click photo for more!)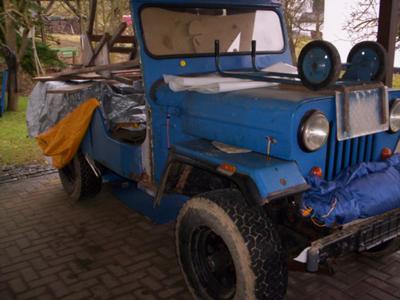 Frank the "German Dude's" Mahindra CJ3B Replica...(click photo for more!)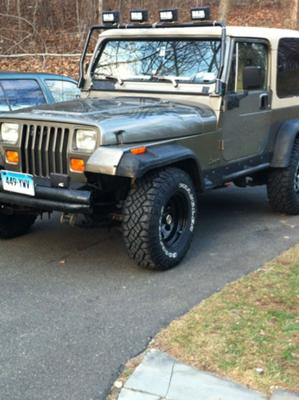 David's 1991 Wrangler Sahara...(click photo for more!)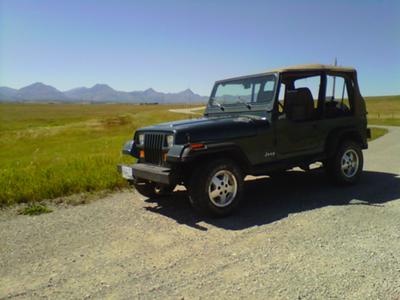 1994 Wrangler YJ Owned by D. Just Keeps Going...(click photo for more!)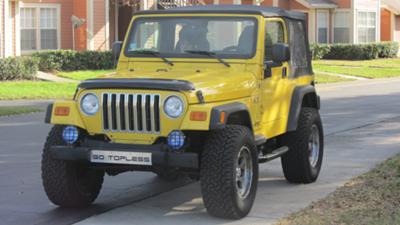 Joseph's Subtle Beauty 2006 Wrangler TJ...(click photo for more!)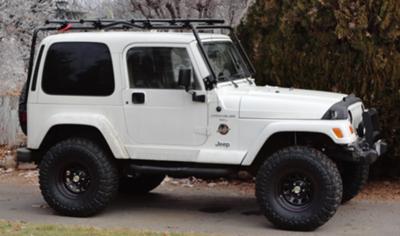 D.S. Owns this White on White Wrangler TJ...(click photo for more!)



Jeep Tips of the Month...
Anti-sway Bar
Quick Disconnect Links


On the front suspension of most Jeeps there is what is called an "anti-sway bar" which is essentially a torsion bar linked from the frame to the axle housing. The anti-sway bar's primary function is to reduce body roll while turning on paved surfaces.

As designed, this device works well with everyday driving on paved roads, however when the Jeep is taken off road and put through some off-camber trails, the anti-sway bar restricts "articulation" of the front suspension, which can lead to getting stuck or worse yet, roll-overs.

Articulation is simply the amount one side of the suspension (tire, spring, axle) moves in the opposite (upward or downward) direction relative to the other side of the suspension...while the body of the vehicle remains mostly in a neutral position.

To achieve better articulation in off road, or rock crawling conditions the anti-sway bar links can be disconnected allowing the suspension to articulate without any hindrance.

The original factory links can be manually removed from the anti-sway bar (which can be cumbersome to take off and put back on), or you can use a set of "Quick Disconnects".

Quick disconnecting links replace the original factory links and have one or two clevis lock pins on each link which can be pulled to disconnect the links fairly quickly for trail runs.

After running in the dirt, rocks, sand or mud the quick disconnecting links can be easily reconnected for on pavement use. Note: It is not safe to drive on pavement without the anti-sway bar connected...so reconnect before you leave the trail and head for home.

There are a number of manufacturers who make and distribute Quick Disconnects for most Jeeps. See the link below:

Anti-sway Bar Quick Disconnects


Jeep Trivia: In 1942 the US Government contracted with the Ford Motor Company for 15,000 Willys-Overland designed GPW's later known as "Jeeps".

So, until next time remember..."By working diligently eight hours a day, you may get to be a boss and work twelve hours a day."


Larry






Get your Jeep's repair manual or a fun Jeep book...the cheapest Jeep book deals are at Jeep Books Plus.



***Please Remember Our Service Men and Women in Your Prayers! You Can Help Support the Troops in Many Ways. Here are several Military Support Websites.***




***P.S. Don't forget to get your Jeep photo and story...new, used, beater, project or in any other condition...on the Love of Jeeps website by submitting yours here: Your Jeep Page...and I will consider it for the website.

Let me know what you think about anything Jeep related by contacting me anytime.

***P.S.S. Don't miss anything new on the 4 The Love Of Jeeps website by subscribing to the RSS and Jeeps Blog feed here: RSS/Jeeps Blog



---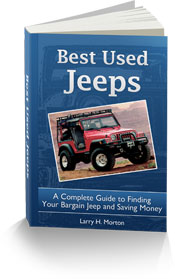 Simple to Download ebook Covers Nearly Every Jeep Found In The Used Marketplace. The Easy To Follow Guide Will Give You The Ability To Know The Differences, Good and Bad, Between Jeeps of Almost Every Model and Year.

No Bull Solid Info For Jeep 'newbies' And 'veterans' Alike!

***Hurry! Special Low Price for Newsletter Subscribers (over 33% lower than the already LOW sales price)***

Best Used Jeeps Guide...More Info!










---
Times are tough. Build a business the right way online. This is the real thing.

I use it to build my website, and I am so convinced that I invite you to Contact Me and I will tell you anything you want to know..with no hype....Larry