Hi ,



I recently got to thinking about the controversial Jeep YJ "eyes", better known as "headlights", more specifically rectangular (often referred to as square) headlights.

I, like many others thought that a Jeep Wrangler with rectangular headlights was sacrilegious...that is until I bought one. My '95 YJ, rectangular headlights and all, has not only grown on me, but now I wouldn't change a thing about its original style.


My '95 YJ with Its Rectangular Eyes.


The Wrangler YJ was produced from 1987 through 1995 and was the only "universal Jeep" model made with those other than round headlights. Most of the frame and body was an upgraded CJ7 with the only significant external visual changes being the front grill and headlights.

Now when I take my YJ out to the trails or on the street it's pretty cool that it has that little different look from other Wranglers...with the defining difference being those two rectangular headlamps once unjustly scorned.

In this issue of Your Jeep Rides, Rigs and Rebuilds we will highlight several proud reader's rigs that they submitted to the 4-The-Love-of-Jeeps(dot)com website...focusing on the long wheel base CJ6 and CJ8 (Scrambler). Remember, if you have a Jeep truck, Wrangler, CJ, Cherokee, Grand Cherokee, or any other Jeep old or new...you can showcase yours on the website as well.


Your Jeep Rides, Rigs and Rebuilds!
(Find Out How to Show off Your Jeep! It's Easy!)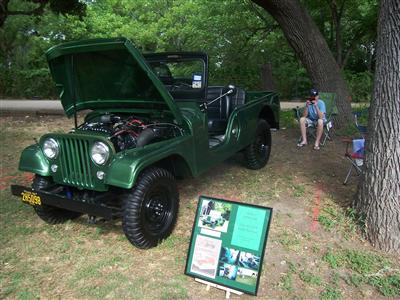 Craig's 1956 Willys CJ6...(click photo for more!)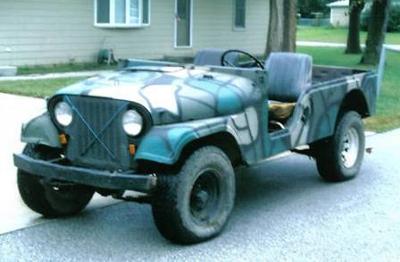 Jack's 1956 Willys CJ6...(click photo for more!)



Adan's 1965 CJ6...(click photo for more!)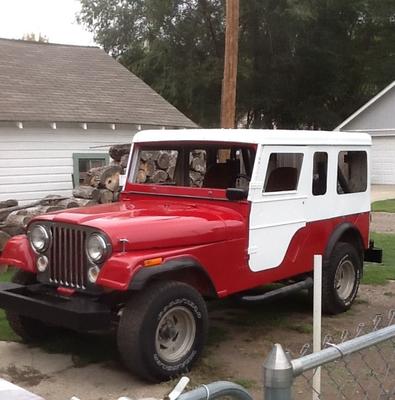 Bob's 1975 CJ6...(click photo for more!)



Hap's 1981 CJ8 Scrambler...(click photo for more!)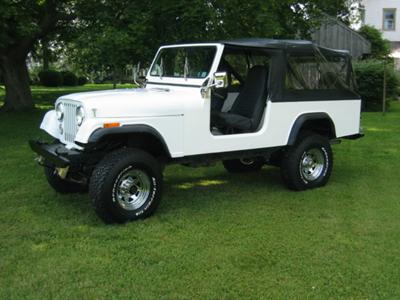 Clair's 1981 CJ8 Scrambler...(click photo for more!)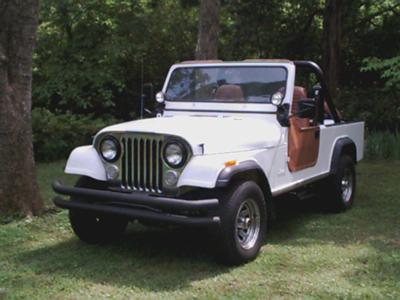 Joe's 1982 CJ8 Restoration...(click photo for more!)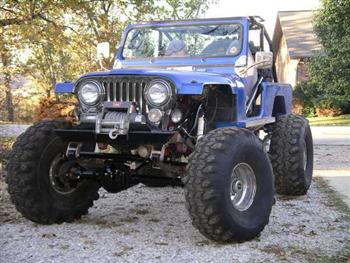 Custom Rigged 1983 CJ8 Scrambler...(click photo for more!)




Jeep Talk...
Jeep Won't Start?


I received the following question from Jenna asking why her Jeep won't start:

Jenna Writes: My '88 Jeep Wrangler won't start but has gas and spark. Why won't it start?

My Reply: Hi Jenna,

There are a lot of possible answers to your question. Some may sound too obvious while others may require professional help. Here is a list of common problems which won't allow your engine to start:

1) Empty fuel tank 2) Low battery 3) Clogged fuel filter or fuel lines 4) Faulty fuel pump 5) Clogged gas tank vent lines 6) Faulty distributor components 7) Low cylinder compression 8) Water in fuel line 9) Bad ignition coil 10) Carburetor faulty, out of adjustment, bad choke or clogged jets 11) Wet or damaged ignition components 12) Broken, loose or disconnected wires in the starting circuit 13) Fouled, burned or poorly gapped spark plugs 14) Ignition timing is off 15) Timing chain is broken or significantly worn

I hope this gives you some helpful ideas Jenna. Please let me know if any of the above suggestions applied.

Larry




Jeep Trivia: In 1970 the American Motors Corporation purchased the Kaiser-Jeep Corporation.



So, until next time remember that a new feature has been added for the newsletter. It is a Jeep Classified Ad section. If you are a subscriber to this newsletter you can submit your Jeep "For Sale" ad for free and it will be listed in the next months issue. Follow the instructions in the link below if interested:

Sell Your Jeep

Jeep safely!

Larry



Get your Jeep's repair manual or a fun Jeep book...the cheapest Jeep book deals are at Jeep Books Plus.



***Please Remember Our Service Men and Women in Your Prayers! You Can Help Support the Troops in Many Ways. Here are several Military Support Websites.***




***P.S. Don't forget to get your Jeep photo and story...new, used, beater, project or in any other condition...on the Love of Jeeps website by submitting yours here: Your Jeep Page...and I will consider it for the website.

Let me know what you think about anything Jeep related by contacting me anytime.

***P.P.S. Don't miss anything new on the 4 The Love Of Jeeps website by subscribing to the RSS and Jeeps Blog feed here: RSS/Jeeps Blog



---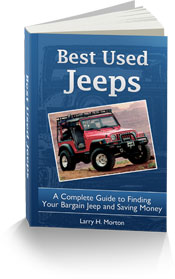 Simple to Download ebook Covers Nearly Every Jeep Found In The Used Marketplace. The Easy To Follow Guide Will Give You The Ability To Know The Differences, Good and Bad, Between Jeeps of Almost Every Model and Year.

No Bull Solid Info For Jeep 'newbies' And 'veterans' Alike!

***Hurry! Special Low Price for Newsletter Subscribers (over 33% lower than the already LOW sales price)***

Best Used Jeeps Guide...More Info!










---
Times are tough. Build a business the right way online. This is the real thing.

I use it to build my website, and I am so convinced that I invite you to Contact Me and I will tell you anything you want to know..with no hype....Larry