Hi again, this is my refurbished 1965 CJ6!
by Adán Salgado
(Mexico City)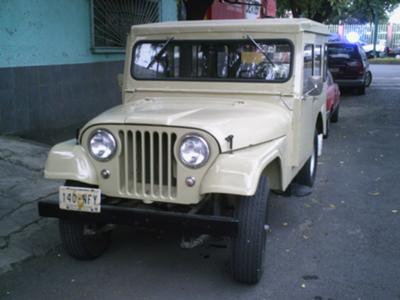 Hi Larry, I'm Adán Salgado,again, from Mexico City.

I posted here some months ago a picture and information about my '65 CJ6. At that time I said that I was going to do some body paint job to restore it. Now, after some time and some bucks, finally I'm proud to offer you pictures of how it looks like now. I'm satisfied with the results.

Hope you like it and thanks for your kind attention.


Larry's Comment: To see Adan's original post of his Jeep go to My 1965 CJ6 Jeep.

Looks good, Adan. Thanks.