Hi ,



In this our 61st issue of "The Jeep Experience Newsletter" we will take a look at the Jeep Cherokee XJ.




This boxy little SUV/Wagon is also a favorite of mine. I know...I have a lot of "favorite" Jeeps on my list, but the XJ has stood the test of time and proven itself to be a great multi-purpose 4x4 for street and off road warriors alike.

The Cherokee XJ started life in 1984 and had a long and successful production run through 2001. The XJ was also sold as a 2-wheel drive model, and some owners have converted them to 4-wheel drive by scavenging parts from a deceased XJ 4x4...while others simply enjoy the ride as is.

American Motors Corporation (AMC), and later Chrysler Corporation sold a total of approximately 2,227,570 Jeep Cherokee XJ's in 4-wheel drive configuration only. That's a boatload of 4x4 XJ's sold over an 18 year production run.

(Click) to learn a little more about this once iconic member of the Jeep family.

Now let's take a look at some Cherokee XJ's submitted by their proud owners in:


Your Jeep Rides, Rigs and Rebuilds!
(Find Out How to Show off Your Jeep! It's Easy!)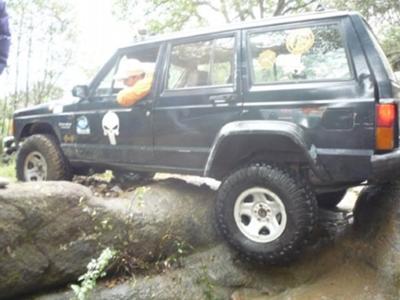 Mike's 1988 Jeep Cherokee XJ...(click photo for more!)



Camron's 1988 Cherokee XJ...(click photo for more!)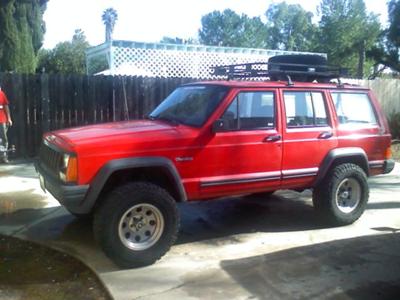 Lance's '94 XJ for Free...(click photo for more!)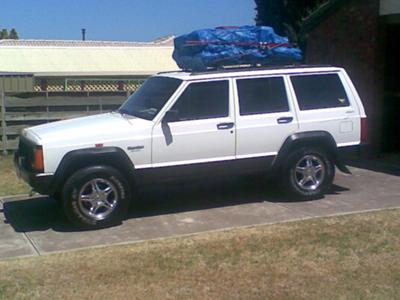 Edmond's '96 Cherokee XJ...(click photo for more!)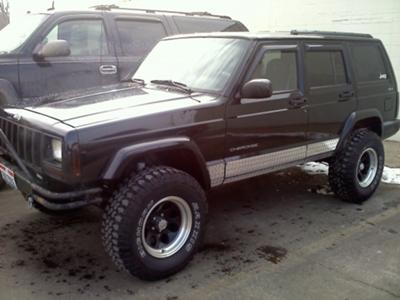 Ally's 1999 Jeep Cherokee XJ...(click photo for more!)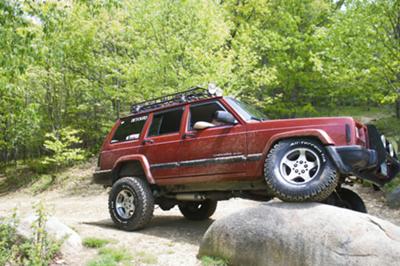 Matt's '99 Cherokee XJ...(click photo for more!)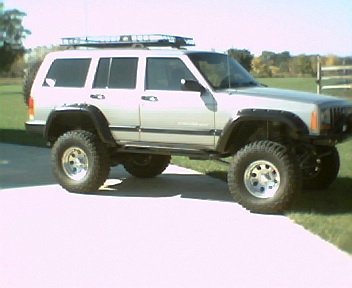 Jerry's 2000 Jeep Cherokee XJ...(click photo for more!)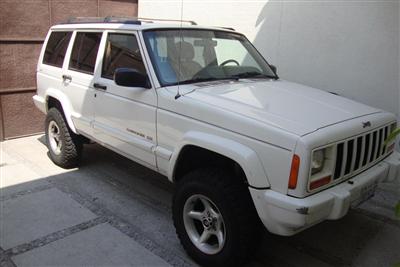 Rafael's 1998 Cherokee XJ LTD...(click photo for more!)




Jeep Talk...
Easy Control CB Radio


If you do any off roading, exploring, or highway driving with your Jeep you need to have a good CB radio handy...especially if you are doing a group run with your friends, family or Jeep Club.

I have used a number of CB radios in my vehicles over the years and most of them got the job done. However, when driving through rough terrain where you may need to either spot someone behind you, or get a spot from someone ahead of you, ease of use is paramount with a CB...especially when both hands are busy with gear changes, steering and sometimes hanging on for dear life.

This is when a CB radio with easy to operate controls comes in super handy. Most conventional radios have a relatively small radio box with all of the operational components attached, and a detachable microphone on a coiled retractable wire.

While this set-up will work okay in most cases it can be distracting and cumbersome to fiddle with the volume, squelch and channel selection while negotiating a tight trail. So, what alternative is there?

Enter the Cobra 75WXST 40-Channel CB Radio. It has a remote mount that is only about 3 inches wide x 1 1/4 inch deep x 1 1/2 inch high (I have mine mounted in my lockable center console). And the coolest feature is the speaker, and ALL of the radio controls and adjustments are located on (and in) the microphone. No more reaching for the volume, channel, or squelch buttons...they are all in the palm of your hand.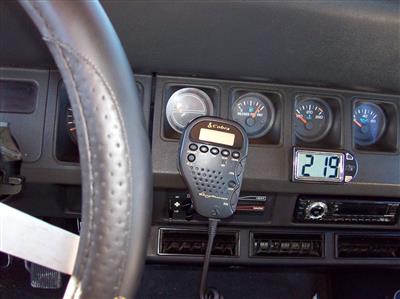 What I like the most about this radio is that the speaker is in the handset such that when there is a lot of road or trail noise I can simply put the handset close to my ear to hear even some of the faintest signals.

So, if you are in the market for a new CB radio for your rig check out the Cobra 75WXST 40-Channel CB Radio and see some of the many extra features of this unique radio. Now I'll be 10-10 and listening in!


Jeep Trivia: The newest version of the Wrangler, the JK, has larger U-joints, strengthened axle shafts, a larger pinion Dana 44 rear axle, and double the transfer case bolts.


Your Thoughts: What do you think was (or is) the best 4x4 Jeep ever made? I talk often about my favorite Jeeps. I would like to hear yours here:

Best 4x4 Jeep Ever!


So until next time take this timeless adage to heart...If at first you don't succeed...skydiving is not for you.

Larry



Sell Your Jeep Here



Get your Jeep's repair manual or a fun Jeep book...the cheapest Jeep book deals are at Jeep Books Plus.



***Please Remember Our Service Men and Women in Your Prayers! You Can Help Support the Troops in Many Ways. Here are several Military Support Websites.***




***P.S. Don't forget to get your Jeep photo and story...new, used, beater, project or in any other condition...on the Love of Jeeps website by submitting yours here: Your Jeep Page...and I will consider it for the website.

Let me know what you think about anything Jeep related by contacting me anytime.

***P.P.S. Don't miss anything new on the 4 The Love Of Jeeps website by subscribing to the RSS and Jeeps Blog feed here: RSS/Jeeps Blog



---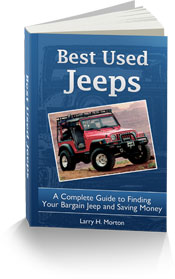 Simple to Download ebook Covers Nearly Every Jeep Found In The Used Marketplace. The Easy To Follow Guide Will Give You The Ability To Know The Differences, Good and Bad, Between Jeeps of Almost Every Model and Year.

No Bull Solid Info For Jeep 'newbies' And 'veterans' Alike!

***Hurry! Special Low Price for Newsletter Subscribers (over 33% lower than the already LOW sales price)***

Best Used Jeeps Guide...More Info!










---
Times are tough. Build a business the right way online. This is the real thing.

I use it to build my website, and I am so convinced that I invite you to Contact Me and I will tell you anything you want to know..with no hype....Larry