Jeep 4x4: Top 5 All Time Best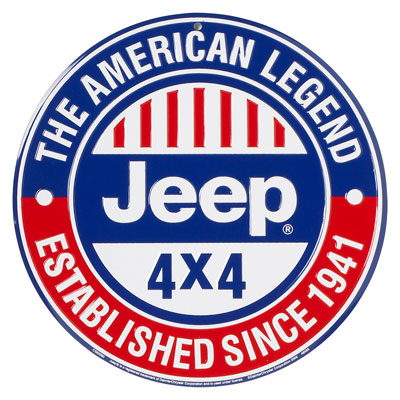 Choosing the best Jeep 4x4 is a daunting task, but hey...someone has to do it...right?



Custom Search



Well, to make things a little easier I decided to choose not just one Jeep model as "Best of Breed" (sounds kinda like a dog show doesn't it?)...but I am going to give you 5 Jeeps at the top of my list.
Subjective?...Heck Yeah!
How did I go about the decision making process?
In a nutshell I incorporated a decision making matrix with a cognitive theory base...followed by a selective reasoning analytical method of critical thinking processes.



ARE YOU KIDDING?
I just picked the Jeeps I liked the best...
So let's get on with it.
I chose the following 5 Jeep 4x4 rigs based on my experience and the experience of other trusted Jeepers...so don't throw rocks at me if your favorite Jeep is not selected.


(Write in your own choice(s) for Best Jeep Ever...
Just Click Here To See How)


In no particular order of preference my Top 5 Jeep 4x4 winners are (drum roll please):
1) The Military Willys MB (1941-1945)
Reasons: I love anything to do with military history and the proud Jeep heritage from it's birth to it's contribution to the WWII victory.
Great simplicity of design and function.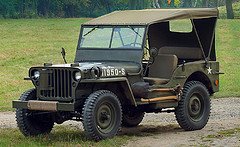 1944 Willys MB
---
2) Willys Pickup Truck (1947-1965)
Reasons: Tough...classic Jeep lines and downright cute for a pickup! Seeing these trucks restored is a real treat.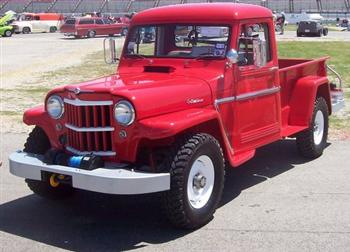 1962 Willys Pickup
---
3) Jeep CJ7 (1976-1986)
Reasons: Vast improvements over the highly successful CJ5 much of which centered around more comfort, more room and better handling characteristics (longer and wider).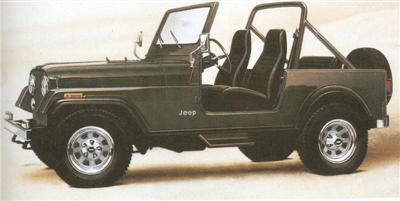 1984 Jeep CJ7
---
4) Jeep Cherokee XJ (1984-2001) and Jeep Comanche MJ Pickup (1986-1992)
Note: Both the Cherokee and Comanche were chosen together due to the similar platforms shared by both vehicles.
Reasons: The XJ Cherokee has great functionality in a relatively compact size, with good utility and economy and all the pieces to make a terrific off road rig to boot.
The Comanche MJ shares most of the XJ's attributes, but in a Pickup truck configuration.
1989 Jeep Cherokee XJ
---
5) Jeep Wrangler TJ (1997-2006)
Reasons: The Jeep TJ was the beginning of a new era for the "universal" style Jeep with more civilized on-road handling combined with much off road improvements as well.
I like the TJ and much of what followed.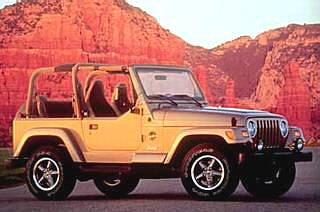 1999 Jeep Wrangler TJ
---
So there you have it!
Larry's Top 5 Jeep 4x4 Winners. The Best of the Best!


What Do You Think?
Okay...I laid my Jeep 4x4 preferences on the line.

Now it's your turn to write your own choice(s) for Best Jeep Ever.

It's free, fun and easy to do.

It can be about a Jeep you currently own...

one you used to own/drive...

or just a Jeep you've dreamed of owning/driving (my list includes "dreamers" as well).

2-wheel drive Jeeps are acceptable.

You can get full credit for your submission as the author and be given a specific URL for that page if you choose to. (Pretty Cool...huh?)

I can't wait to see your Best Jeep Ever story...so what are you waiting for?


Read What Others Say InTheir Best Jeep Stories
Click on the links below to see some great stories about the Best Jeep(s) ever . They were all written by other visitors to this page.


The Jeep 4x4 has had center stage...but Jeep also makes 4x2 vehicles such as a variety of Grand Cherokees!

Willys Jeep Page!

Army Jeep Page!

Jeep Truck Page!

Jeep CJ7 Page!

Jeep Cherokee Page!

Jeep Comanche Pickup Page!

Jeep Wrangler Page!



Custom Search
Doing a site search is the easiest way to find specific info on my site
Home|About|Site Map|Contact Me|What's New?|Disclaimer
Hi, this is Larry..the author of this website. I know you hear a lot about how to build an online business...but nothing compares to what you will see when you click the box below. Proven simply the best!