It is an Army Mahindra disposal Jeep of my Grandfather
by Girish P Surti
(134 Ramnagar,opp New Borbhata, Ankleshwar393001 Gujarat ,India)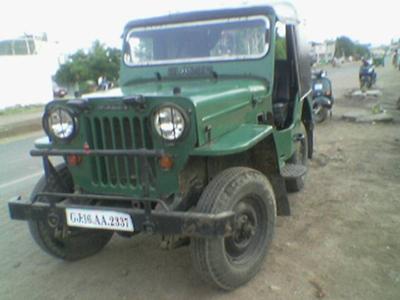 This is a Mahindra and Mahindra Military disposal jeep vehicle manufactured in the year 1982.


This is allotted to my grandfather Capt. P A Surti. I want to make this into an actual war fighting jeep and present it to my grandfather.
(Can anyone) please give a humble estimated (cost) keeping in view his long outstanding services to the country?
Larry's Comment: Okay all you M&M Jeep people out there...anyone have any ideas or questions for Girish?

Leave your responses in the "comment" area below.
Join in and write your own page! It's easy to do. How? Simply click here to return to The Mahindra Jeep.