The Mahindra Jeep
1976 Mahindra CJ4 Long Wheelbase Restored
What...you may ask...is a Mahindra Jeep? Well, I have provided a short synopsis followed by a
unique invitation
.
The East Indian
Mahindra and Mahindra Group
was initially the brainchild of brothers K.C. and J.C. Mahindra shortly after World War II.
They envisioned the importation, assembling and selling of post-war Willys Jeeps for civilian use on India's rural and rugged backroads. The brothers began importing fully assembled Willys Jeeps, and later kits which were completely assembled in India.
The first Jeeps made by Mahindra and Mahindra were indeed American Willys models, but soon the company began to manufacture their own Jeeps under the licensing of Willys-Overland...and their permit to use the "Jeep" name carries on today. The Indian military, local police forces and civilians alike use these tough rigs.
The company kept most of the "Universal" look of the old CJ's, but due to such things as exorbitant gasoline prices they installed many of their models with diesel engines (which at the time was much less expensive on fuel) and used other non-American parts and components. Also, since folks drive on the left side of the road (British style) in India, the Mahindra Jeeps eventually had their drivers side moved from the left side to the right.
From a brilliant, but simple idea Mahindra and Mahindra blossomed into a global financial success as a manufacturer of Jeeps, automobiles, farming equipment, investments, infrastructure and more.
Today the Jeep mystique is shared throughout the world due to the practicality and versatility of this little vehicle.
I have been amazed at the number of Jeep Lovers from India who have expressed their knowledge and enthusiasm for the Jeep in both the American and the Indian versions.
So I am extending a warm invitation to my friends in India, or those here and abroad who have knowledge of the Mahindra Jeeps to help educate us (myself included) on the history, models, uses and specifics of these great Indian Jeeps.
Simply fill out the form below using the instructions provided. You can do this as many times as you like, but only one at a time. With your help more people throughout the world will understand this unique Jeep heritage from India.


Share Your Knowledge of the Mahindra Jeep
Most of us in the United States of America (and other countries as well) know little or nothing about Mahindra Jeeps. So we need your help if you:



have first hand knowledge of Mahindra Jeeps old or new?


own or drive a Mahindra Jeep yourself (describe),


used a Mahindra Jeep on your job (i.e. military, police, farmer, construction, etc.), or


are a Mahindra Jeep enthusiast who just loves these Jeeps.


Tell us anything about these great Jeeps of India, and if you have a personal
photo
(s) please include it also.
What Others Have Said
Click below to see contributions from other visitors to this page...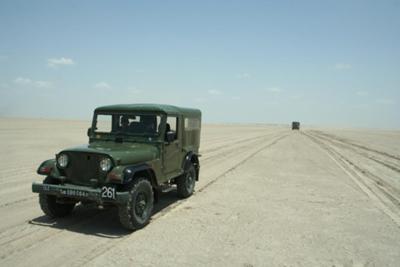 How about this submission from Sateesh stating that the MM550xd is the "Best Jeep Ever".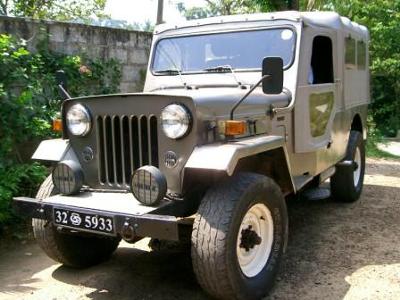 Vinoj 1989 Mahindra CJ640...Click Photo for More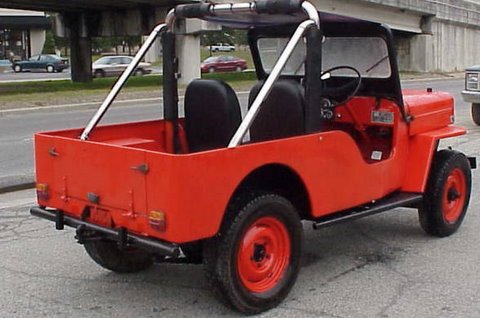 Rearview of Restored 1976 Mahindra CJ4
Learn All About
the American Produced Jeeps!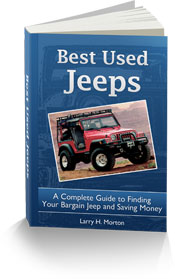 Take a look at the early American Willys, Military and CJ Jeeps sold, reassembled and modeled after by India's Mahindra and Mahindra post World War II.


See more on the Official Mahindra Website history page.


A Korean Jeep that looks half CJ and half ???...See what that's all about!

Custom Search
Doing a site search is the easiest way to find specific info on my site
(Return to Top...Mahindra Jeep Page!)
Home|About|Site Map|Contact Me|What's New?|Disclaimer
Hi, this is Larry..the author of this website. I know you hear a lot about how to build an online business...but nothing compares to what you will see when you click the box below. Proven simply the best!