Jeep Blog
This Jeep Blog is designed to entertain and inform you of all things Jeep related. If you are not yet a lover of Jeeps, I hope this web-site will at least inform, if not inspire you. If you already love Jeeps, then let's share our passions together.
Note: Just click on that "orange button" in the left column below to subscribe to my RSS/Blog...or... simply click the "My Yahoo", "My MSN", "Google" or "Bloglines" to add my RSS/Blog directly to your home page. It's Free and Easy.
Now check out what's new below from the...Jeep Blog!
Project Needs A Home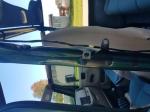 Not sure if this is allowed on this website, but here goes. I pray I am not doing something that is frowned upon here. I have a 2000 Jeep Wrangler Sahara