Hi ,



Winter is approaching fast and hopefully you are prepared for the cold, colder or coldest weather depending upon where you may live.

Fortunately, here in North Central Texas we have been having unseasonably warm weather with highs in the mid 80's (F). Who says global warming has to be a bad thing? Anyway it doesn't hurt to be prepared for the worst. Even in Texas cold fronts often blow in when least expected.

So, make sure your Jeep has all of the necessary fluids changed (if you haven't done so recently) such as engine oil, tranny, t-case, and especially anti-freeze in the radiator/cooling system. It can be a bear to do these relatively simple maintenance chores when you can barely feel your fingers. Also, check the tires (including the spare) for the recommended amount of air pressure, and replace any seriously worn tires.


In this issue we will be showcasing Jeep Pickup trucks. Other than a few pickup conversion kits for Jeep Unlimited Wranglers there have not been any factory produced Jeep pickup truck since the Comanche MJ.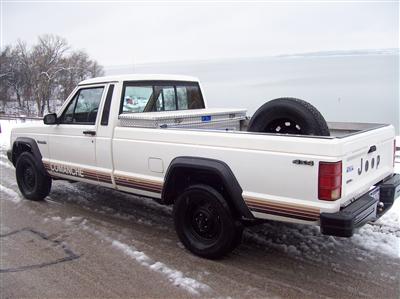 My 1987 Jeep Comanche MJ Pickup in last years snow.


The last Jeep Comanche Pickup rolled off the assembly line in 1992. There have been rumors on top of rumors from the "suits" at Chrysler/Jeep regarding the possibility of a new Jeep truck, but outside of a few "concept" pickups nothing has happened...except more rumors.

So, in this issue of Your Jeep Rides, Rigs and Rebuilds we will highlight several proud reader's rigs that they submitted to the 4-The-Love-of-Jeeps(dot)com website. Remember, if you have a Jeep truck, Wrangler, CJ, Cherokee, Grand Cherokee, or any other Jeep old or new...you can showcase yours on the website as well.



Your Jeep Rides, Rigs and Rebuilds!
(Find Out How to Show off Your Jeep! It's Easy!)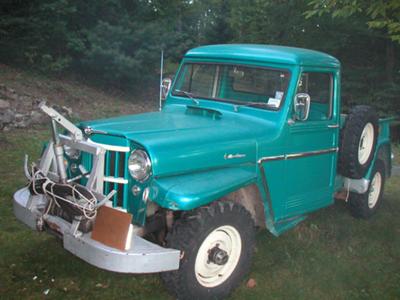 Chet's Grandpa's 1962 Willys Pickup...(click photo for more!)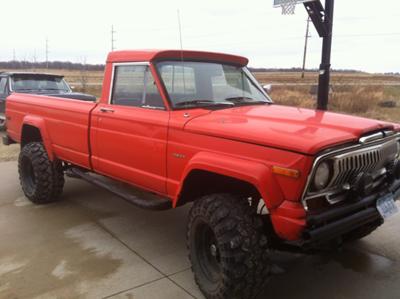 Mark's 1975 Jeep J20 Pickup...(click photo for more!)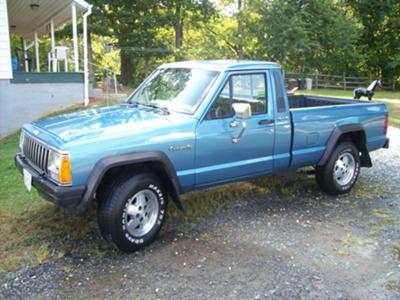 Kelly's 1987 Jeep Comanche MJ...(click photo for more!)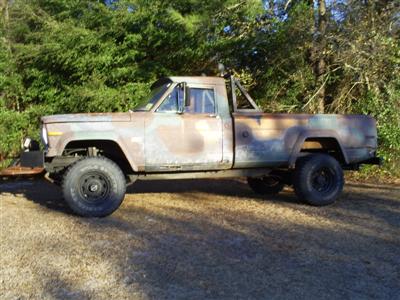 Johnny's 1974 Jeep J20 Pickup...(click photo for more!)



Eric's 1961 Willys FC-170 Fire Truck...(click photo for more!)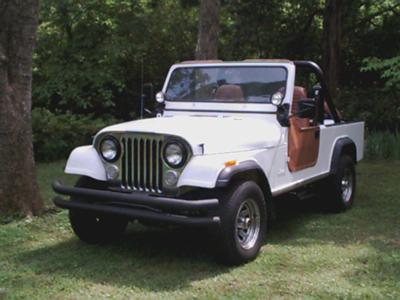 Joe's 1982 Jeep CJ8 Scrambler Pickup...(click photo for more!)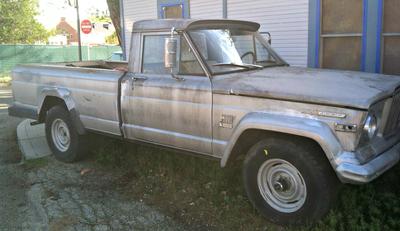 Tyler's 1967 Jeep J3000 Pickup...(click photo for more!)



George's 1962 Willys Pickup (now almost 51 years young)...(click photo for more!)




Jeep Talk...
When was the CJ5 a Kaiser Jeep?


I recently received the following question from Varghese asking about the CJ5 Kaiser era Jeeps:

Varghese Writes: Is the CJ5 and Kaiser the same? What engines were used in the Kaiser Jeeps? Is Willys connected with Kaiser? Your site is excellent and I find more information here than on other sites. Thanks

My Reply: Hi Varghese,

Thank you for your kind words.

The original Jeeps were made by Willys-Overland Company from 1941 through April 28, 1953 when the Kaiser Company bought Willys/Jeep from the Willys-Overland Company.

The first CJ5 was produced and sold from 1955 through 1983 in the United States of America, and licensed in various other countries over the years including India.

Kaiser (later called Kaiser Jeep) built and sold the CJ5 from 1955 until the company was sold to the American Motors Corporation (AMC) in 1970. AMC built the CJ5 from 1970 through 1983.

So, Kaiser built and sold Jeeps including the CJ5 from 1955 through 1969.

The engines available in the American produced Kaiser Jeeps were the:

4-cylinder F-head, 132 ci engine, and in 1966 the 225 ci Dauntless Buick V-6 debuted; also,

A 4-cylinder Perkins OHV diesel was available as an option from 1961 through 1969.

The CJ5 has been modified by enthusiasts for many years with V8 engines, and various other swapped motors of all sorts.

Get a little more history from the links below:

The Willys Jeep

The Jeep CJ5

I hope this helps, Varghese.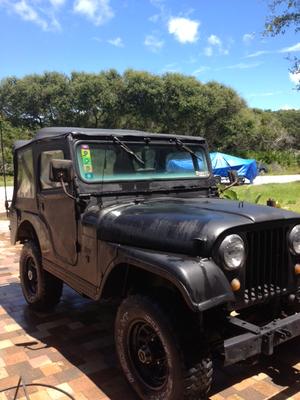 Tony's Kaiser era 1966 CJ5...(click photo for more!)




Jeep Trivia: In 1940 the Willys-Overland Company completed its first prototype Jeep vehicle for the army. It was based on the original design created by the American Bantam Car Company.



So, until next time see if you can answer this question...if an XJ leaves for New York at 7:00 A.M...and a TJ passes a red JK while following a lifted YJ...which one will get to Houston first? The answer is obvious...the CJ was already in Houston so it wins...no contest. Duh!.

Larry



Get your Jeep's repair manual or a fun Jeep book...the cheapest Jeep book deals are at Jeep Books Plus.


***Please Remember Our Service Men and Women in Your Prayers! You Can Help Support the Troops in Many Ways. Here are several Military Support Websites.***



***P.S. Don't forget to get your Jeep photo and story...new, used, beater, project or in any other condition...on the Love of Jeeps website by submitting yours here: Your Jeep Page...and I will consider it for the website.

Let me know what you think about anything Jeep related by contacting me anytime.

***P.P.S. Don't miss anything new on the 4 The Love Of Jeeps website by subscribing to the RSS and Jeeps Blog feed here: RSS/Jeeps Blog



---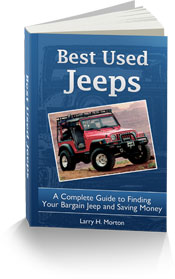 Simple to Download ebook Covers Nearly Every Jeep Found In The Used Marketplace. The Easy To Follow Guide Will Give You The Ability To Know The Differences, Good and Bad, Between Jeeps of Almost Every Model and Year.

No Bull Solid Info For Jeep 'newbies' And 'veterans' Alike!

***Hurry! Special Low Price for Newsletter Subscribers (over 33% lower than the already LOW sales price)***

Best Used Jeeps Guide...More Info!










---
Times are tough. Build a business the right way online. This is the real thing.

I use it to build my website, and I am so convinced that I invite you to Contact Me and I will tell you anything you want to know..with no hype....Larry