#1 and #3 in My Series of Jeeps
by Larry
(Illinois)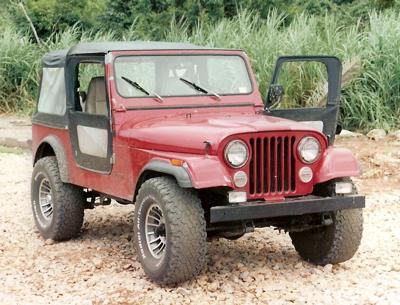 Jeep CJ7


Bought the red CJ7 off a guy while stationed in Panama back in the 80's. Had a ton of fun with it in the jungle and on the beaches. Mostly stock except for slightly oversize tires. Lots of good memories with this Jeep!

The black Wrangler Rubicon is the third Jeep I've owned. I have had it since 2006. It's still stock, but hope to get around to making some minor mods to it in the future.


Editor's Comment: Both Jeeps are very nice, Larry. I love the old CJ7 Jeeps...and, that Wrangler Rubicon is pretty sweet even in stock form.

Just curious, but what happened to Jeep number two?