Jeeping Safely in the Backcountry!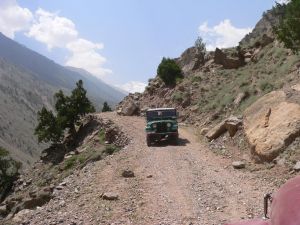 Tell us Where
Your Favorite Place(s)
Are to go Off Roading!



Jeeping the backcountry can be one of the most enjoyable experiences imaginable for outdoor lovers and explorers who don't mind taking some calculated risks.
Why are there "calculated risks" to consider?
Even day trips to the backcountry need to be planned carefully to avoid fun shattering problems. The more remote the excursion, and the less traveled the backcountry roads...the higher the risk of potential danger to you and your vehicle.




Backcountry by definition implies vast areas of wilderness with little or no human population, and little chance of human contact while in these remote regions.
Wilderness areas might include mountains, canyons, deserts, forests and other remote regions which may have any combination of these natural scenes.
I am most familiar Jeeping the Big Bend area in the most extreme Southwestern areas of Texas and Northern Mexico, which has all of the above mentioned mountains (Emory Peak, Casa Grande, etal.), canyons (Santa Elena, Boquillas, and Mariscal), desert (Chihuahuan), rivers (Rio Grande and Pecos) and high country forests to satisfy even the most experienced wilderness explorer.


Want to Know More and See More About Off Road...Backcountry...4x4...Jeep 4-wheeling the Beautiful Big Bend Region From My Personal Experiences?...Then Click Here!



The Big Bend lies Totally within the Beautiful and Vast Chihuahuan Desert..Click to see More on this Unique Desert!
Obviously if a day trip to the remote wilderness is risky, then overnight jeep camping further increases those risks.
Depending on where you decide to travel the backroads...whether in the Rockies, the Southern U.S. deserts and Canyons, the African plains, the Australian outback, the Alaskan or Canadian wilderness, or anywhere else in the world...it is wise to be prepared for any possible set-backs.


Tell us Where
Your Favorite Place(s)
Are to go Jeeping Off Road!
Here are a few backcountry tips to make your Jeeping adventure as safe as possible:
Make certain your Jeep (or other 4x4 vehicle) is in great mechanical condition. Engine failure or a major drive-train malfunction can put a serious damper on your fun and even your well being.

Getting stranded in a remote area with only your own resources to bail you out can be really scary if unprepared.

Tow trucks and auto garages are NOT readily available in the wilderness. If you are not mechanically inclined, be sure to have someone in your party who is...which brings us to the next important tip...

Do Not go into the wilderness alone. The more able (read experienced) folks you have with you the better...not to mention more fun sharing the experience.

Tell someone reliable back in civilization exactly where you plan on going and for how long.

Cell phones and even CB radios aren't much good in wilderness areas. (Although a CB radio is helpful for contacting others similarly equipped in your party if separated...or potentially locating another CBer in the area for assistance).

It is helpful to have several hands in an emergency such as getting unstuck from a mud bog or shallow river crossing...or guiding you through a pretty dicey piece of terrain where extra eyes are needed.

Have enough appropriate tools and extra parts to repair your rig on the trail if needed.

You should have basic mechanics hand tools such as various wrenches, sockets, screwdrivers, pliers, vise grips and assortments of nuts, bolts, screws, duct tape, electricians tape, sealers, several quarts of oil, etc.

Carry replacement parts for things that can break most often on vehicles such as radiator/heater hoses, serpentine/fan belts, water pump, u-joints, wires, hose clamps, etc.

More than one tire may go flat leaving you with no more spare. I like to have a plug or patch kit that can be used on the trail...and a simple air compressor which can be run off the Jeeps battery to re-inflate the tire after patching the leak.

Your rig should be equipped with a front mounted winch and have a high lift jack for getting out of trouble with the least amount of effort.

You should have plenty of provisions on board for emergencies. It is very easy to become dehydrated in hot or cold conditions...as I have found out personally on several occasions.

Carry extra water for you, your party AND your Jeep. If a hose breaks you will be glad to have the extra "Jeep" water!

I have found that lots of fruit such as apples, peaches and bananas are great for keeping you hydrated. Alcoholic beverages tend to increase dehydration so go easy on that stuff.

Trail mix, power bars, beef jerky,and other energy foods are highly recommended.

Dress appropriately for the conditions you will encounter and for those which you might experience later in your excursion.

Example: It's 54 degrees with an overnight forecast in the low 40's...so you dress accordingly. However, an unexpected cold front blows through overnight dropping temperatures into the mid-teens with sleet and a 40 mph gusty wind.

Can you say "hypothermia"?

This actually happened to yours truly who was not prepared and came very close to freezing to death.

Also, have several layers of clothing available rather than single heavy pieces. You can add or take away as the circumstances dictate.

Keep emergency blankets in the Jeep even in the desert which can get quite cold at night.

Stay dry and wear appropriate water resistant clothing to prevent moisture from reaching your skin...especially your feet and hands.

Don't be stupid...

Pain Hurts and Death is Permanent.

Take it slow and deliberate...and don't take any unnecessary chances Jeeping in the backcountry.

Being irresponsible has been very costly to many wilderness explorers and their families.
Nature is never so beautiful as when it is witnessed in its majestic pristine condition.
I am all for off roading and having fun in our Jeeps and 4x4's, but we all need to be responsible stewards of our lands so that others and future generations can enjoy that same beauty.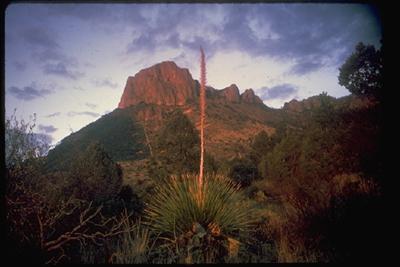 So drive safely, be prepared and leave the wilderness in the same condition as when you entered it. Happy Jeeping!



---
Where Do You Like To Take Your Jeep or Other 4x4 Rig Off Road?
Tell us where you take your Jeep or any other 4x4 rig off road.

Please try to include the following:



Description of your vehicle (be specific)

Identify the off road location(s) as accurately as possible

Why you like this particular off road area

Any details about a recent or past trip that was interesting or funny

Upload a photo (up to 4 accepted) of your vehicle and/or area you are talking about.

Looking forward to your response...Thanks!
What Others Have Said
Click below to see contributions from other visitors to this page...

---
Find Out More Detail About the Essentials Necessary for Off Roading...Click Here!

Four Wheeling your Jeep? Can you leave it Stock...or Not?

Knowing your 4x4 and how to drive it safely greatly enhances your off road and on-pavement experiences...Click here for On and Off Road Safety tips!

Big Bend National Park Page!

Chihuahuan Desert Page!

Great Directory of all the Best Off Road Places to Take Your Rig



Custom Search
Doing a site search is the easiest way to find specific info on my site

(Return to Top of This Page...Jeeping the Backcountry)