Jeep or Hummer: Apples to Apples?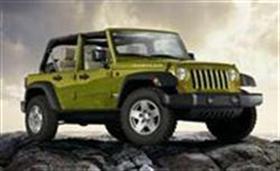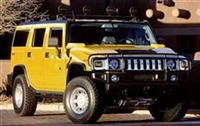 Hmmm!...let's see...Jeep or Hummer?



Which is the best of these two performers in the 4x4 arena...in factory bone stock set-up?
***Is your mind made up already?..Then click here to add your 2 centavos***
Okay...maybe I can't be totally unbiased in this comparison of two highly popular and unique vehicles...but I think I can be fair in that I have already been quite forthcoming regarding the perceived limitations and weaknesses of Jeeps as experienced and/or gleaned from Jeep owners, Jeep critics and various respected "motorheads".
And yes I am aware that Jeeps come in several styles and platforms so I will only focus on the Jeep Wrangler and Wrangler Unlimited model up against the Hummer H2 and H3 models.
The Hummer H1 and military HumVee are not currently available to the public and would certainly give Jeep a run for the money here, if included.
In choosing Jeep or Hummer the first question that comes to mind is "what can a Jeep do that a Hummer can't...and vice versa?"
The answer to that question requires looking at some comparative specifications for each model to get a better picture.
Here are the factory listed size and weight specs of the new H2 and H3 Hummers, as well as the new Jeep Wrangler and Jeep Wrangler Unlimited models.
Hummer H2
Curb Weight 6,614 lbs.
Wheelbase 122.8 ins.
Track Width 69.4 ins.
Overall Length (with rear mounted spare) 203.5 ins.
Height 79.2 ins.
Hummer H3
Curb Weight 4,700 lbs.
Wheelbase 111.9 ins.
Track Width 65.5 ins.
Overall Length (with rear mounted spare) 188.1 ins.
Height 73.0 ins.
And now the Jeeps!
Jeep Wrangler
Curb Weight 4080 lbs.
Wheelbase 95.4 ins.
Track Width 61.9 ins.
Overall Length 163.8 ins.
Height 72.4 ins.
Jeep Wrangler Unlimited
Curb Weight 4419 lbs.
Wheelbase 116.0 ins.
Track Width 61.9 ins.
Overall Length 184.4 ins.
Height 72.3 ins.
Okay...now you have at least some basis for comparison between the Jeep or Hummer!


Now what was I saying...oh yeah!...what can a Jeep do that a Hummer can't...etc...etc...?
Well, in stock form the Hummer H2 is a monster in the weight department outweighing it's little cousin (H3) by almost 2000 lbs... and eclipsing the heavier of the Jeep Wranglers (Unlimited) by just under 2200 lbs.
Well, any self-respecting off road guy or gal knows that too much weight in the dirt, mud, sand and rocks can be disasterous leading to getting stuck, decreasing stability, reducing agility and putting undue stress on mechanical components.
Okay, all you H2 Hummer people out there...don't get excited. I'm not saying that the H2 isn't trail worthy or capable of handling a lot of abuse. Just remember that this is in comparison with the Jeep Wrangler's and even the H3.


Hummers are Bummers...but...
Jeeps are Sweet!
See How You can Get
Your Sweet Jeep Ride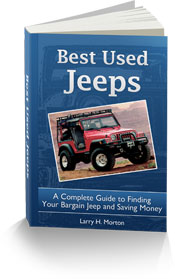 2007 Hummer H3


Speaking of the H3 Hummer...it is at the very least comparable to the Jeep Wrangler Unlimited in the specs department. ( Jeep or Hummer ?...see more on the Unlimited...click here! ) The H3 outweighs the Unlimited by a little less than 300 lbs. and has similar dimensions in overall wheelbase, length and track...again with the H3 being slightly larger.
A number of off road (Jeep or Hummer) comparisons have been presented stating the superiority of each model in similar conditions, however there are two distinct differences which set the Jeeps apart from the Hummers...
Alright all you Hummer fans here it comes....
The two absolutely critical differences between the Jeep Wranglers and both Hummers is...1) the Hummers are merely luxury Chevy Trucks...and...2) they have Independent Front Suspensions (IFS) with full-time 4 wheel drive.
The Jeep Wranglers on the other hand have solid front and rear axles with part-time 4 wheel drive, a heritage of proven ruggedness...and...well they have the JEEP nameplate.
(Check out the Jeep Wrangler story while deciding Jeep or Hummer for yourself!)

If General Motors (GM) had continued the Hummer H1 or something similar to the military version HumVee, rather than try to disguise a Chevy truck as a real Hummer...we might have a fair comparison here.


2008 Jeep Wrangler Rubicon


And...you may have noticed that I never really even got to the standard (short wheelbase) Jeep Wrangler in this comparison.
That's because in my opinion, for off road capability the original inspired "Universal" designed Jeep Wrangler is in a class all by itself.
So...again Jeep or Hummer?
Sorry...No Contest!



Note: The civilian Hummer was discontinued in 2010 with the last of these models rolling off the assembly line in May of that year. The Jeep Wrangler continues on.

Which Do You Think Is the Best?
Here's your chance to tell the world whether you think the Jeep Wrangler, Cherokee, Unlimited or Grand is better than the Hummer H1, H2, or H3.

Don't hold back...even if you lean heavy toward the Hummer side.

Let's hear from you Hummer guys and see if you Jeep guys can hold your own with reasons why one vehicle is better than the other.

Write your page here and have some fun with it!
What Others Have Submitted
Click below to see contributions from other visitors to this page...

Jeep Wrangler Unlimited Page!

Jeep Wrangler Page!

See the Jeep J8 MPV...the New Military Jeep!





See How Jeep Crushes The Competition in 21 Seconds!
Custom Search
Doing a site search is the easiest way to find specific info on my site
Home|About|Site Map|Contact Me|What's New?|Disclaimer
Jeep or Hummer!