Are You A Jeep Girl?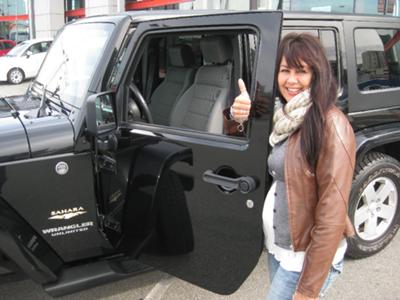 Nohra Cecelia and Her Wrangler JK Unlimited...Click photo for more


What is a Jeep Girl? Who are these ladies who love Jeeps? What attracts many women to Jeeps in the first place?



***Psst!...already have the answers?..then tell us in your own words...click here now!***
Well, it would seem self-explanatory to say that a Jeep Girl would include any person of the female persuasion who has an interest in Jeeps and/or drives her own rig. Simple enough, right?
Who are these ladies?
Now, that's a tougher question to answer. It would appear to depend on a number of factors that would also be similar to their male counterparts.
Some factors would include:
Where she lives relative to climate, terrain, remoteness, etc. Many women (and men) in various parts of the world where inhospitable conditions occur drive Jeeps out of necessity.
how the vehicle is to be utilized, such as commuting, traveling, recreation, work, or any combination of these. With more types of "purpose style" vehicles to choose from, Jeep has entered this competitive market to deliver more options to women.
experience and orientation to Jeeps from family, friends, advertising, reading, etc. This would include the extent of a Jeep Girl's exposure to the Jeep brand.
the fact that Jeep has several different models other than the Wrangler to appeal to a wider demographic targeting many women such as with the Commander, Grand Cherokee, Patriot, and Compass.
availability. A lot of us didn't choose our first vehicles. If we wanted to drive anywhere we had to use what was available which might have been the old family car...or even an old Jeep.
So, what attracts women to Jeeps?
Okay, maybe I'm just making this more difficult than it has to be. A girl who love's Jeeps might be someone who thinks the darn things are just cute...like the Jeep Liberty, or the classic Wrangler.


Which Jeep is for Me?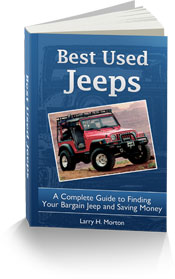 (Does driving a Jeep Liberty qualify you as a Jeep Girl? Click here to see!)



There is even a Barbie Jeep battery powered toy for future little lady Jeepers to drive around in the yard. (And I'm sure a few future Jeep Boys have been seen in their sister's or neighbor's Barbie Jeep as well). So, it seems obvious that Jeep as well as other auto manufacturers start planting the advertising seeds early.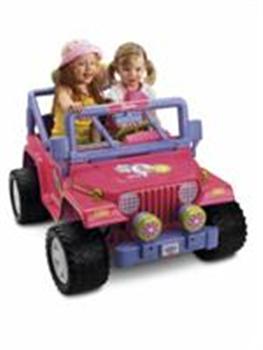 Power Wheels Barbie Jammin Jeep Wrangler
However, there are certainly quite a few die-hard ladies of all adult (I hope!) ages driving jacked-up CJ's and Wranglers through the mud, the muck and the mire with enough debris on themselves and their Jeeps to obscure the color of their respective rigs. What motivates these Jeep Girls?
Sorry, but I really don't know the answer. All of this is merely speculation.
I'm sure that the Jeep division of Chrysler has done a lot of market research on this issue, but that lacks the human touch in my opinion. Also, they are more interested in marketing their new Jeeps.
I am more curious as to WHO you ladies are, and WHY you love Jeeps.
That is why I'm giving you the exclusive opportunity below to enlighten those of us who are not of the female gender...and...maybe inspire those who are.
Read on!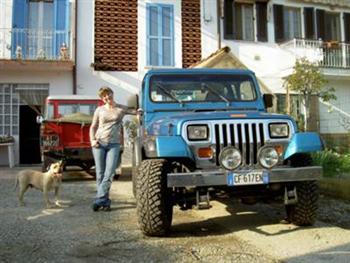 Jeep Girl Loredana and her YJ...Click Photo for More Info..and also Add Yours Below
Are You A Girl and Love Your Jeep?
Ladies...here's your chance to tell the world how much you love your Jeep.

I know there are a lot of you out there.

Write your own page...and

include a picture of your Jeep (up to 4 photos accepted).

I and many other readers would really like to know the answers to these questions:

1) Why do you own, drive or simply love Jeeps?

2) What attracted you to Jeeps in the first place?

Don't be shy. It's fun and easy to do!

What Have Other Visitors Said?
Click below to see contributions from other visitors to this page...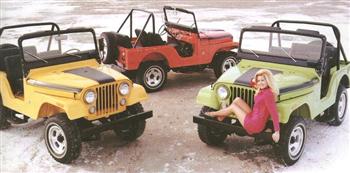 Jeep Liberty Page!

Jeep Wrangler Page!

Jeep CJ Page!

Jeep Commander Page!

Jeep Patriot Page!

Jeep Compass Page!

Jeep Grand Cherokee Page!

Jeep Wrangler Unlimited Page!



Custom Search
Doing a site search is the easiest way to find specific info on my site