Jeep Liberty Gets The Ladies!
2012 Liberty (The Last Liberty Badge!)


Do You Have Experience with the Jeep Liberty?
Tell Us About It..Click Here!



Why has the Jeep Liberty become such a popular vehicle with the ladies?



Too bad the guys couldn't bottle what Jeep has accomplished with the Liberty. Smart guys may be driving Liberty's themselves because the ladies like this Jeep so much.
I think there have always been "Jeep Girls" who have owned CJ's and Wranglers, because they simply thought they were "cute". Okay, many of you lady Jeepers like your CJ's and Wranglers for the same reasons as us guys...and I hate to admit it but they are kinda cute.
Anyway, back to the Jeep Liberty. The first KJ Liberty's became available in 2002 and were to replace the aging XJ Cherokees...which they did. Jeep purists thought it was awful that this new kid on the block came with an independent front suspension in 4-wheel drive instead of the trail proven solid front axles used in Cherokees, Wranglers and CJs.
At least the Liberty is a primary rear-wheel drive vehicle in 2-wheel mode unlike its siblings...the Jeep Compass and Jeep Patriot which are primary front-wheel drive vehicles when in 2-wheel drive mode.
(See my mini-review/opinion of the Jeep Compass)

(Click to read my mini-review/opinion of the Jeep Patriot)


Nonetheless, Jeep had developed a compromise vehicle for its line-up. As you might remember, many of the die-hard CJ Jeep owners were a bit perturbed at the introduction of the lowered, rectangular head-lighted Jeep Wrangler YJs in 1987.


Click here to see how the CJ and Jeep Liberty contrast with the Wrangler.


Initially, Jeep did not develop many true off-road or trail ready upgrades for the Liberty. Various models have been available with factory trail cosmetics and a few functional items such as a light rack and driving lights.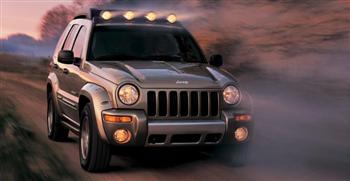 2005 Jeep Liberty In Factory Off Road Trim
Is the Liberty a "Best Buy" Used?
Find Out for Yourself!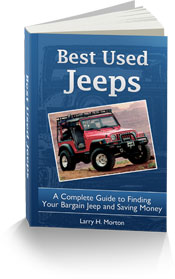 The standard engine initially was the 2.4-liter 4-cylinder followed by the 3.7-liter V-6...and later a 4 cylinder turbo-diesel. The diesel engine was discontinued in the United States in 2006 due to new ridiculous EPA standards for diesel motors and fuel.



Can the KJ Liberty make a good
off road machine?..find out!

With today's gas prices it bears noting that the mileage for the Liberty has not been great with the gasoline engines. This is at least partly due to the overall weight of the Liberty which is a bit more than its predecessor...the XJ Cherokee...especially with 4-wheel drive.
But then again, with the exception of the Jeep Compass and Patriot, Jeeps have never been known for stellar gas mileage figures. It's a trade-off for some semblance of ruggedness and toughness that Jeeps are known for.
So, the bottom line is that the KJ Liberty seems to attract the female consumer because it is cute and sexy as well as being compact... yet big enough for much of the SUV function and safety considerations.
How do I know this? Well, I don't need statistics when I can look around at any stop light, or on the road and see one Liberty after another being piloted by ladies of all ages. If you don't believe me just look for yourself the next time you're on the road.
Note: The 2012 platform for the Liberty has been discontinued for 2013 and will be replaced by a completely new design. Also, the name may change to "Cherokee" or some combination of the two. This new 2014 "Cherokee" model will be sporting cross-over SUV styling with little or no classic Jeep lines.


---
How Do You Like The Jeep Liberty?
(This is your chance to "brag" or "rag" on this Jeep)


Have you owned or driven a Liberty?

If so...tell us what you liked or disliked about this Jeep.


Is the Liberty more attractive to Women than to Men?

Tell us why either way...and let us know if you are male or female.


Do you think the Jeep Liberty can be a good off road vehicle?

Please tell us why either way on this one also.

***If you have a photo(s) (up to 4) of your Jeep Liberty, please include it below in the "Upload a Picture" box.***
What Other's Have Said
Click below to see contributions from other visitors to this page...

2007 Liberty 4x4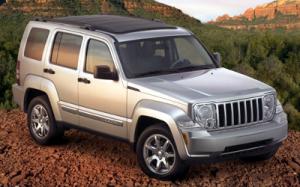 2010 Jeep Liberty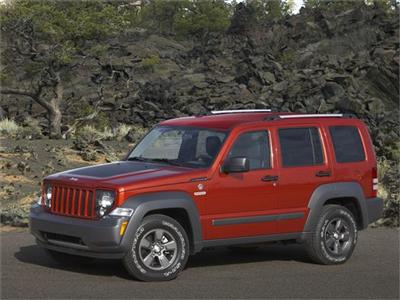 2011 Jeep Liberty


Can the KJ Liberty be Transformed into a Good
Off Road Rig?...Find Out...Click Here!


Jeep Grand Cherokee Page!

Jeep Commander Page!

Jeep Compass Mini- Review!

Jeep Patriot Mini-Review!

The Liberty once had a Turbo -Diesel powerplant...What happened?


Custom Search
Doing a site search is the easiest way to find specific info on my site.

Home|About|Site Map|Contact Me|What's New?|Disclaimer
Hi, this is Larry..the author of this website. I know you hear a lot about how to build an online business...but nothing compares to what you will see when you click the box below. Proven simply the best!