1978 CJ7 SURVIVOR
by Steve
(Campbellsville, Ky, USA)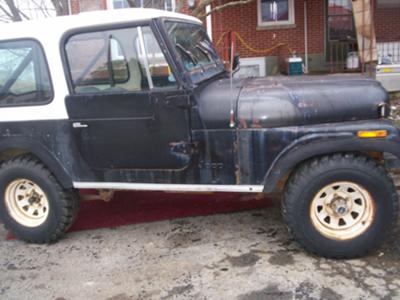 This Jeep has been the same family owned Jeep since new.

I'm going to try to make it look better than new. It's a 304 V8 with the 3-speed transmission.

Everything works, even the gas gauge. It has never been off road, but was driven on a daily commute to a factory near here for years.

Stay tuned...


Larry's Comment: Steve...can't wait to see what you are planning to do with your CJ7.

You are in a unique situation having had this Jeep in the family since new.

You definitely know the history, which most folks don't have the luxury of knowing when they start a project or rebuild.

Keep us up-to-date.