1980 CJ7 Peugeot Diesel
by Kyle
(Lee, Florida)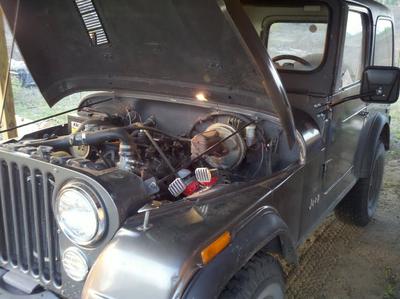 I bought this Jeep a couple of years ago and it is all original, but I can't find any history of them putting this motor in them.


Maybe AMC put a few in them before they got the GM contract with the Isuzu diesel. Wish I could find some information on it.
Larry's Comment: Kyle...check the serial number and build plate for the location of your Jeep's build.

If it was indeed built here in the USA I have seen no records of a CJ with a Peugeot Diesel engine being exported or built for local consumption. It may possibly be one of a number of foreign built Jeeps licensed by AMC at the time. Are you certain that this is the original motor, or possibly a well done conversion?

You are correct about the Isuzu Diesel of that era being built and exported out of the country between 1980 and 1982. The only known diesel engine produced in the CJ for USA consumption was the British built Perkins Diesel from 1961 through 1969.