1991 YJ
by Nick
(Ohio)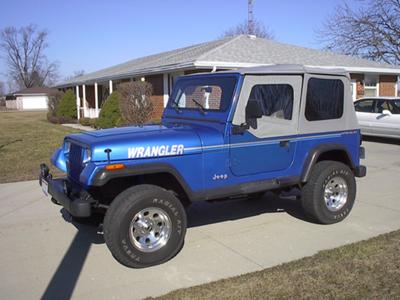 This is my 1991 YJ Wrangler with a 2.5" lift, 31" tires, and Baja rims. It is a lot of fun.

My YJ has low miles and no rust. The kids love it. We have great fun in the summer at the Michigan sand dunes.


Larry's Comment: Nick...that looks like a really clean '91 YJ.

Is that the original paint? It looks like new in the photos. Nice rig!