2012 Jeep Liberty KK Going strong at 120k miles
by George
(Texas)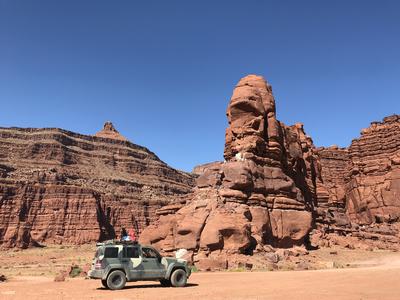 Schafer Road
Have 120 K Miles and still going strong. 3/2.5 inch lift, full skid plates, 4.55s, 245/75/16 off-road tires, It has been on trails from Texas to Montana. None rated above a 3, but include: Road to No Where, Christmas Mtn, Black Bear Pass, Old Ore Road, River Road, in Texas. Engineer Pass, CO. Black Dragon Canyon, Schafer Road, UT. HANDLED ALL THESE WITHOUT LOCKERS.


It IS NOT A LIFTED RUBICON and I do not expect to go rock crawling with it. I also didn't pay a Rubicon price for it. Used as a daily driver since 11/11.
Only problem is probably my fault because I never flushed cooling system, I have to replace heater core after 122k miles. One brake change at 110k and regular oil changes at 5k intervals.