377,000 miles on Jeep Cherokee and Still Rolling !
by John Eberle
(Dickson , Tennessee)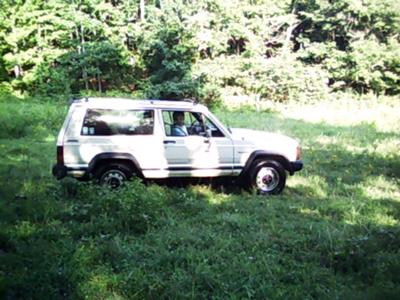 July 2010 snapshot


My 1987 2 door Jeep Cherokee Sport with 2.5L 4-cylinder engine, 4 speed stick, 4wd, A/C, PS and PB is without any doubt the best vehicle I've ever owned.

I drove it for 95 miles a day to work for 16 years, used it off road for hunting, camping and deep woods exploring.

It is in almost daily use right now around town and on the farm . And it was made here in the USA and enjoys pulling stuck in the mud Toyota Rav4's and Nissan Exterras out of the mud !


Larry's Comment: With that many miles your '87 Cherokee XJ, sounds like it is just getting "broken in".

Should be good for another 300,000+ miles at this rate!