'91 Islander YJ Wrangler
by Curly Phine
(AZ Phoenix metro area)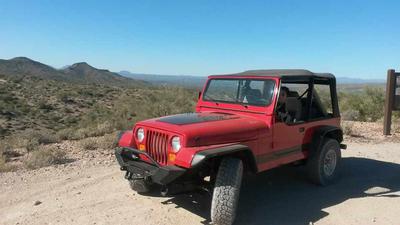 This 1991 Islander Jeep Wrangler was passed on to me from my father in 2005. It has 86,000 original miles on a 4.0L with an automatic 3-speed transmission.

I had it restored to its current condition, It has 31 inch BFG Mud Terrains with rear lockers. It's still sitting on the stock suspension.

I'm getting 15 mpg. It goes where I want it to go and seems to leave those with all the bling a bit surprised when they see me in areas where they are...


Editor's Comment: Nice looking Jeep, Curly.