'98 Jeep TJ
by Shauntell Alires
(Utah)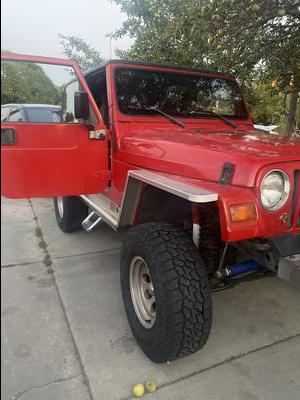 I have a '98 Jeep TJ and it does have a lift kit.


I am trying to find out if anyone else has any of the same problems I am having. While I drive it, it sways all over the road. I don't feel comfortable with it being an everyday car.
I've replaced most components in the front end. Can anyone tell me what I can do?