First time Jeep owner
by Rocket Scott
(Indiana)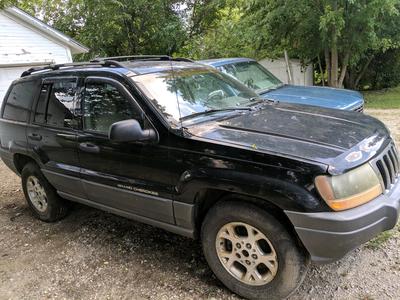 I just bought a black 2000 Jeep Grand Cherokee Loredo 4.0. It had light damage to the front. Since we replaced the fender, hood, headlights grille and header panel. We just had them painted to match. My Jeep is stock but I look forward to get mod ideas and learn more from more experienced Jeep enthusiast.

Editor's Comment:: Welcome to the world of Jeeps Rocket. There are a lot of modification ideas out there only limited by budget, ingenuity, and time. Have fun with your 2000 Grand Cherokee.
Join in and write your own page! It's easy to do. How? Simply click here to return to Your Jeep Page!.