Flat Fendered CJ5?
by CIVIV
(SAT,TX)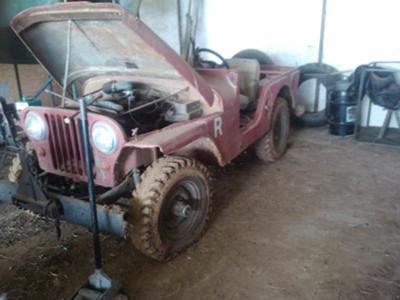 I just inherited this CJ5.

All I have is pics so far and won't be able to see the VIN etc. until later.

Can anyone tell me what it is, what year model possibly???


Larry's Comment: It is definitely an early CJ5...and the fenders have apparently had the curved "lip" cut off of each fender in the front area. This is what gives the impression of a flat fender.

Some detail about the motor and VIN should be helpful to determine a more precise identification of your Jeep.