Grand Wagoneers
by KansasKate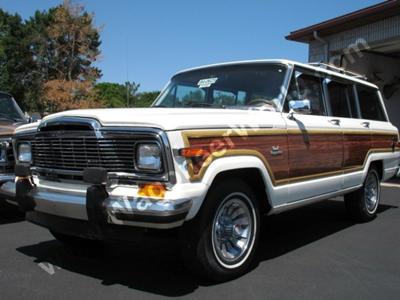 This is not mine, though it looks just like my old white 1984 Grand Wagoneer... except this restored model is worth $24,000 and mine, after being wrecked and sitting for 10 years, was sold for $1.


The 1984 Grand Wagoneer -- with its rugged metal dash, true posi- & quadra-trac, power everything, and leather seats -- provided the perfect combination of luxury and traction.


Larry's Comment: These big ol' Jeeps really are classy looking classics Kate!