I bought 2 Jeeps this Month. Maybe it's a Midlife Thing.
by Paul
(Cleveland/Sub, Ohio)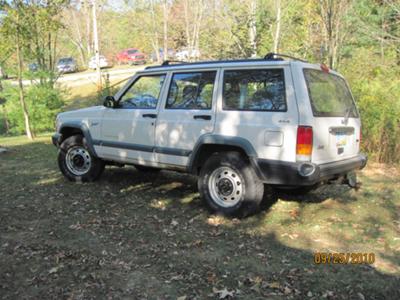 1998 Sport


I already had 2 cars and found this very clean 1987 Comanche. Bought it. About 3 weeks later this nurse at work had a 1998 Cherokee Sport 4x4 that she was giving away for a song. So I bought it also. (Never owned a Jeep and now I have 2)

The Comanche only had 4x2 and I really wanted 4x4. Right now I don't know which one I like better, but the Cherokee will be king in the winter months. I have always had AWD cars, but I always knew a 4x4 can take you places AWD can't.

Looking for some off road fun all year round. This is a great web sight for learning about Jeeps.


Larry's Comment: In my opinion Paul, you can't have too many Jeeps. If I had the space, the time and the money I would have one of each...but for now two will have to do.

Also, thanks for the kind words about the website.