It is an Army Mahindra disposal Jeep of my Grandfather
by Girish P Surti
(134 Ramnagar,opp New Borbhata, Ankleshwar393001 Gujarat ,India)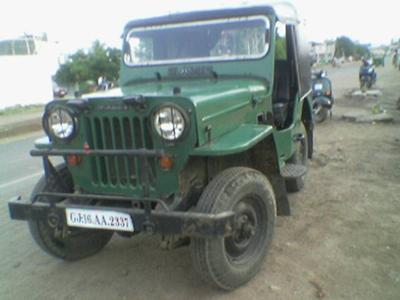 This is a Mahindra and Mahindra Military disposal jeep vehicle manufactured in the year 1982.


This is allotted to my grandfather Capt. P A Surti. I want to make this into an actual war fighting jeep and present it to my grandfather.
(Can anyone) please give a humble estimated (cost) keeping in view his long outstanding services to the country?
Larry's Comment: Okay all you M&M Jeep people out there...anyone have any ideas or questions for Girish?

Leave your responses in the "comment" area below.