Jada my '06 TJ
by Joseph
(Florida)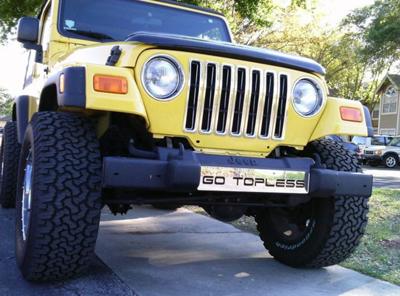 My 2006 TJ-Waiting to ride. Drive her anywhere. You can see the obvious additions. Bug deflector, grille inserts,wheels,tires..

My "Jada" gets looks and compliments even if it is a simpler look. That is the beauty of having a Jeep. It gets attention no matter what.

I am looking to add an additional 2" to her and add a step, winch, seats, some more decor, but I don't what to "bling" her out too much because she is still a simple southern "diva"...not Hollywood. :)


Larry's Comment: Joseph, I agree. I'd take a Southern Jeep over Hollywood any time.

I say leave the "bling" to the Hummer crowd!
Join in and write your own page! It's easy to do. How? Simply click here to return to Your Jeep Page!.