JEEP COMMANDER LTD.
by Anne-Marie
(Canada)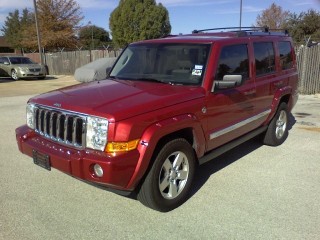 2006 Jeep Commander (File Photo)


I believe that one of the best off road vehicles is the Jeep Commander.

The Commander seems to be the one that resembles the Hummer the most; its box-like shape, size and military styling.

It's very solid and just great for winter season...also comfortable, spacious & great for a family.


Larry's Comment: Anne-Marie...I never thought about it, but you may be on to something here.

If the Jeep Commander had a "chopped top" it would have some mild visible resemblance to the Hummer.

However, I think that would be where the similarity ended.
Join in and write your own page! It's easy to do. How? Simply click here to return to Jeep or Hummer?.